New smart patch for diabetes could replace daily insulin shots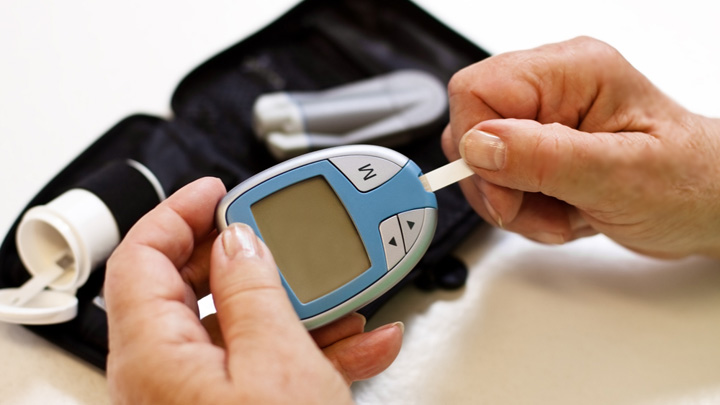 Almost one million Australians are suffering from diabetes type 1 and advanced type 2, and have to endure painful daily insulin shots that are necessary to survive.
Now, those uncomfortable jabs could be a thing of the past if a newly developed "smart patch" is rolled out. The small, thin square (around the size of a 5c piece) can detect blood sugar levels and release insulin if and when needed. It operates with over 100 microneedles that have microscopic storage units for insulin and glucose-sensing enzymes.
The goal for scientists is to develop the insulin patch to a point where patients would only have to change it every few days.
400 million people around the world suffer from diabetes and this tiny patch could truly improve so many lives.
According to co-senior author Zhen Gu, a professor in the Joint University of North Carolina and NC State Department of Biomedical Engineering, "We have designed a patch for diabetes that works fast, is easy to use, and is made from nontoxic, biocompatible materials.
Ad. Article continues below.
"The whole system can be personalised to account for a diabetic's weight and sensitivity to insulin, so we could make the smart patch even smarter".
The current process that diabetes sufferers endure could lead to "injecting the wrong amount of medication [leading] to significant complications like blindness and limb amputations, or even more disastrous consequences such as diabetic comas and death", said study co-senior author Doctor John Buse.
The study, published in the journal Proceedings of the National Academy of Sciences, found that the new painless patch was able to lower blood glucose in a mouse model of Type 1 diabetes for up to nine hours.
Human tests and trials will be require but there is great promise in the preliminary trials so far. This patch could be a game changer for managing blood glucose levels, which would significantly help millions of people with diabetes.
Tell us, what do you think of this development? Do you know someone who suffers from diabetes? Would this benefit them?