New research shows we're paying up to eight times too much for branded medicines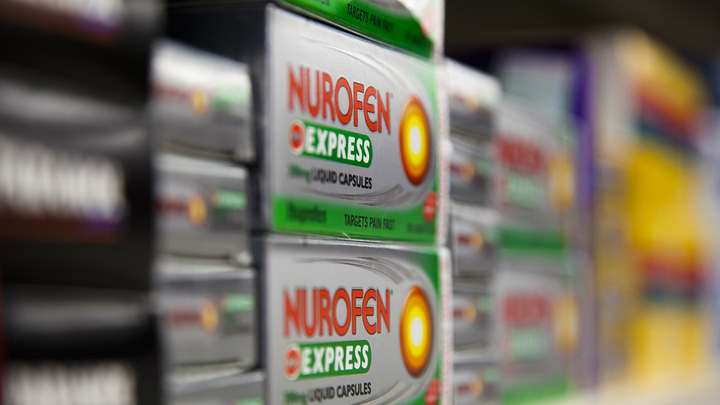 Pharmacies, chemists and even our doctors have been making us believe branded is better, but a new study has shown that it's not the case… and we've been ripped off.
When you go to a chemist they will typically ask if you'd like the generic or branded medicine. Thinking branded is better, you may select it, but the truth of the matter is there really is zero difference, and they are reaping the benefits.
According to new research by MoneySavingExpert.com, the most over-priced branded drug is Nurofen, which is around eight times the cost of its ibuprofen generic equivalent.
Researchers compared the costs of 15 over-the-counter drugs and found branded medication costs on average nearly three times as much as non-branded 'generic' equivalents.
Martin Lewis, founder of MoneySavingExpert.com, told the Daily Mail: 'The pharmaceutical industry is full of genuine wizards. There are the ones who make the drugs that help in the first place.
'Then there are the marketers who use a raft of tricks to persuade us there's hidden magic to their branded goods.
Ad. Article continues below.
'Actually what really counts is the active ingredient. That's the stuff that does the job. If it's the same, sticking with branded drugs doesn't give extra aid to your health, it just hurts your wealth – with massive mark-ups that go to pay for their adverts and profits'.
As the savings found in the research were on UK products and in British Pounds, Starts at 60 have done our own investigation.
SAVINGS TO BE MADE BY SWAPPING BRANDED DRUGS FOR GENERIC
Claratyne x 60 tablets $36.95 vs. Lorastyne x 50 tablets $14.95 = saving of 40.5%
Nurofen Zavance x 24 caps $5.50 vs Value Choice Ibuprofen 200mg x 24 tablets $0.99 = saving of 18%
Ad. Article continues below.
Panadol Mini Cap x 48 tablets $7.95 vs Pharmacy Action Paracetamol x 48 tablets $2.95 = saving of 37%
Imodium Zapid x 12 tablets $13.95 vs Pharmacy Action Diarrhoea Relief x 20 tablets $3.95 = saving of 28%
Codral Cold & Flu Tab x 24 tablets $10.95 vs Pharmacy Action Cold & Flu Relief PE Day & Night x 24 tablets $5.95 = saving of 54%
Mr Lewis said 'These household name firms also sell virtually identical products in different packaging, to make you think you've got a targeted special medicine for your condition – in fact it's just the same old thing.
'Yet the marketing creates a little doubt – we're all guilty of thinking "surely there must be a reason for saying this one is good for back pain" – and when you're hurting you spend a little extra.
Ad. Article continues below.
Nurofen have come under fire previously for misleading customers about their various brands and charging different prices for the same product.
A Federal Court ruled that Reckitt Benckser, who sells Nurofen Specific Pain Relief products, had employed misleading tactics in advertising that its products were specifically formulated to treat back pain, migraine pain, tension headaches and period pain.
Turns out they all had the same ingredient: ibuprofen lysine.
According to a CHOICE investigation, both generic and brand-name drug facilities must meet the same standards of manufacturing practices. And in fact many manufacturers of branded drugs also make generic drugs that they compete with.
Tell us, do you always buy branded products or generic? Will you make the switch?