New research shows dementia could become our biggest killer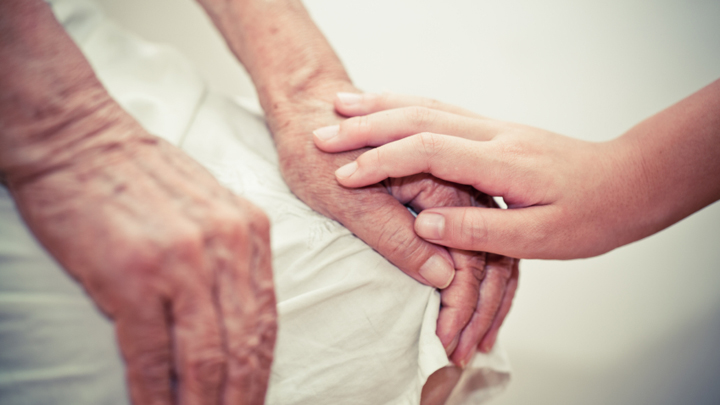 No doubt you've heard a lot of talk about dementia in recent weeks, from stories about remedies to Ita Buttrose's powerful speech in the National Press Club.
But new research has revealed something shocking about the condition.
Dementia deaths have doubled in the past decade and the ABS is warning it'll become the biggest killer of Australians by 2021.
That's right.
Dementia already kills more Australians every year than cancer and car accidents – 12625 people alone last year.
Ad. Article continues below.
That makes it the second biggest killer behind heart disease.
So what is being done to prevent this from happening?
Well, Alzheimer's Australia CEO Maree McCabe is calling for Australia to follow in the steps of the US and UK and have a government-funded national dementia strategy.
She told The Guardian there needed to be more awareness about dementia, particularly for young and middle-aged Australians.
Apparently, one in 13 people aged between 30 and 60 has dementia – but they often mistake it as a normal part of ageing.
Ad. Article continues below.
"If we can delay the onset of dementia by five years we would reduce the number of people who get dementia by 30%," she said.
The ABS research into deaths in Australia also revealed another alarming trend – a rise in suicides.
More than 3000 people took their own lives last year, 5% more than the previous year.
It was the leading cause of death for people in your children and grandchildren's age bracket (15 to 44 year olds), with men three times more likely to commit suicide than women.
Ad. Article continues below.
Although suicide only accounted for less than 2% of deaths in Australia, the ABS revealed it was the cause of death of a third of people aged 15 to 24 and more than quarter between the ages of 25 to 34 year olds.
beyondblue chairman Jeff Kennett is calling for the Senate to set up a special commission to combat suicide.
"The 2015 total is two-and-a-half times the national road toll and six times the number of Australian lives lost in the entire Vietnam War," he told the Guardian.
"These figures have to stop us in our tracks."
Causes of death in Australia (Source: The Guardian/ABS)
Ad. Article continues below.
* Ischaemic heart diseases (19,777, down from 21,721 in 2010)
* Dementia, including Alzheimer's disease (12,625, up from 9003)
* Cerebrovascular diseases (10,869, down from 11,200)
* Trachea, bronchus and lung cancer (8466, up from 8102)
* Chronic lower respiratory diseases (7991, up from 6129)
Ad. Article continues below.
* Diabetes (4662, up from 3948)
Are you concerned about the risk of dementia? Does Australia need a government-funded dementia strategy?