New health grants could change our lives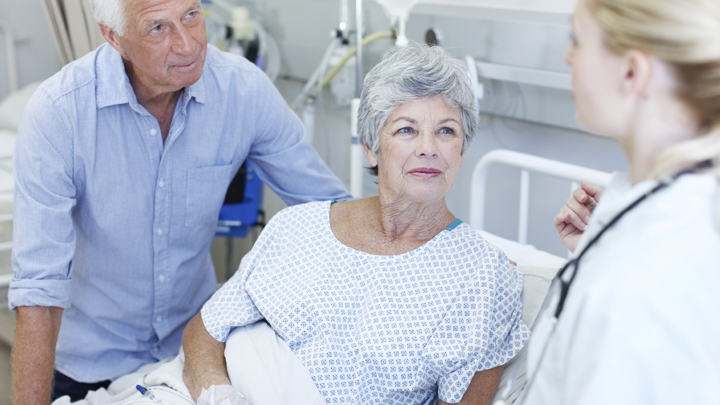 The Australian Government's National Health and Medical Research Council has just announced it will give $539.8 million of grants to fund health research, which is fantastic news given that in recent times there have been health reforms that have seen money sucked out of where it is needed most – our health.
The grants are part of a $539.8 million announcement made on Friday afternoon by Prime Minister Tony Abbott and Minister for Health Peter Dutton, for 773 grants across a broad range of diseases and health conditions.
Health conditions being funded by the Government's new grants are:
Arthritis: A $12 million boost to arthritis research so that there can be improvements to the lives of those with arthritis (1 in 5 Australians), as well the development of a better understanding of the impaired immune system function that leads to the debilitating condition.
Obesity: New research projects into how to prevent and manage obesity across 18 grants. Finally researchers will be able to fund a high-quality explorational study into the interaction between genetics, dietary habits and weight gain – obesity affects 3 in 5 Australian adults.
Dementia: $18 million for new research to improve and make progress in the understanding of dementia. This funding shows the commitment to significant research into a health condition that affects 10 per cent of Australians over 65. "There is still much to learn, but I am confident that Australian researchers will make significant headway in understanding how we can prevent, treat and manage this disease", said CEO Professor Warwick Anderson.
Injury: $26.1 million spread across 27 new grants will aim to improve and prevent falls amongst older Australians, including better techniques for recovering from brain injuries – falls can severely impact on the person's quality of life.
Mental health: Research into prevention, treatment and management of mental illnesses will have a $38.5 million boost, covering depression, bipolar disorder, anorexia and schizophrenia. Grants within the huge boost in funding will vary between development of new treatment and prevention, as well as the role of genetics. Half of all Australians will experience mental illness at some point in their lives.
Diabetes: Almost 1 million Australians have diabetes so the $54 million in grants will help to explore prevention and to make progress in understanding the complex disease. Research will also be conducted into Indigenous risks and complications that arise.
Cardiovascular disease: 106 grants worth $82.4 million will improve care and rehabilitation for stroke victims, investigate repairing heart tissue, and prevention of heart conditions. Heart disease is still Australia's number one killer and this medical research will make a significant difference to many of our lives.
Cancer: $98.9 million will help to improve understanding of all types of cancer and how to treat it, as well as the exploration of factors that affect the development and spread of cancers such as prostate and breast cancer. These crucial insights could lower death rates across the cancer spectrum – 1 in 2 men and 1 in 3 women will be diagnosed with cancer by 85.
Asthma: 1 in 10 Australians have asthma and breathing problems so the $12.5 million in funding will help to deliver better treatments and care.
Ad. Article continues below.
The health conditions above are part of the Australian Government's nine National Health Priority Areas – areas that the Government have identified as crucial. It's clear that the research findings that these new grants enable will make a difference not only to people's lives, but reap benefits for the entire health system.
What do you think of the Government's new grants? Do you suffer from a health condition in the National Health Priority Areas? What do you wish there was a cure for? Tell us below.