New gadget breaks ground on why you break wind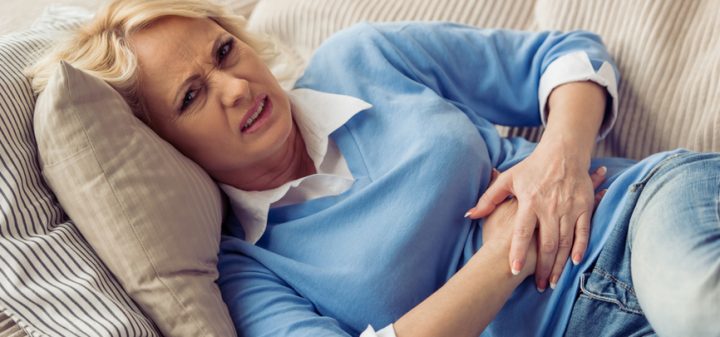 If you overindulged on the food of the holidays, it's a pretty safe bet that something might have given you indigestion, or maybe you suffer from irritable bowel syndrome and don't know exactly what triggers it. Now a new bit of tech lets you know exactly what foods are causing you round trips to the loo and what amounts your body can handle.
Ad. Article continues below.
The creator of the FoodMarble Aire, Aonghus Shortt created the device after moving in with his girlfriend and seeing her battle with IBS wanted to help. He told the audience at a presentation for his device, "I'm an engineer, so I started doing what engineers do best. I listened, and I empathised". After a pause, he smiled and said, "No, I'm just kidding. I got started on a solution!"
What he created was the Aire, a device that measures hydrogen gas in your system when you blow into it. The device connects to your phone or tablet to give you the results and keep track of the foods you are eating. When you are about to consume something that might upset your digestion, you blow into the Aire and get a base reading. You blow into it again 15 minutes and 30 minutes after eating the food, and the device will be able to measure any differences.
The hope is that this information will be able to be shared with your doctor so that a particular diet can be made to ensure that you are eating safe and always comfortable. The number one gadget to ensure your number twos are safe.