New drugs for Prostate Cancer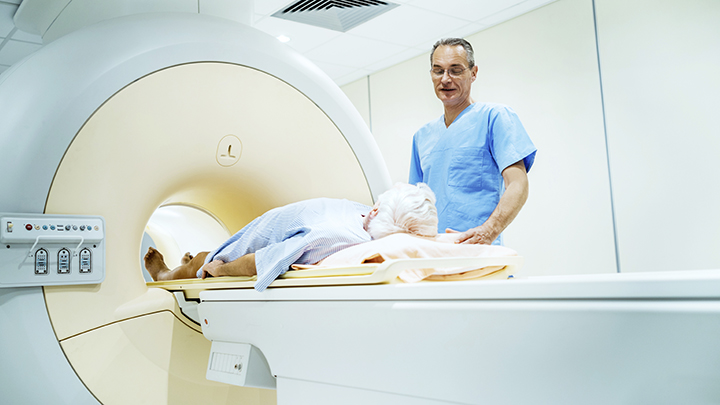 A gamechanger for prostate cancer sufferers has been announced in Washington overnight with the discovery that nine of ten men with advanced prostate cancer had genetic mutations that could be targeted with drugs.  Researchers announced in Cell magazine the results of a study of 150 patients with metastatic (advanced) prostate cancer who had seen the disease spread to other parts of the body.  The results showed that 89% had genetic aberrations that could be attacked with existing drugs or treatments that are currently in clinical trials.
Prof Johann de Bono, of the ICR and Royal Marsden NHS Foundation Trust told the BBC: "This is truly a game-changer. We are calling this prostate cancer's Rosetta Stone, because we can now decode the disease for the first time."
"In the past, we used to treat lethal prostate cancer as a single illness but this shows that it is a group of diseases, each driven by their own set of mutations."
The professor explained that the discovery showed, using genetic testing, it would be possible to individualise patient care, heralding the arrival of personalised treatment for advanced prostate cancer.
Prostate cancer is the most common cancer in Australian men, accounting for 30 percent of all new cancers in 2010, or 19,810 people.  The average age of prostate cancer diagnosis in Australia is 67.4 years and the risk of diagnosis increases with age.  One in five men in Australia is at risk of developing prostate cancer before the age of 85.
In a similar discovery in the last few years, mutations in the BRCA1 and BRCA2 genes – most famous for their roles in breast cancer – were found in nearly 20 per cent of patients. Recent work at has shown that these patients can be treated effectively by drugs called PARP inhibitors.
This is such an exciting discovery for Prostate Cancer sufferers of the future.  Have you struggled, or known someone who has struggled with the disease?
Ad. Article continues below.