New diet pill could allow you to eat or drink whatever you want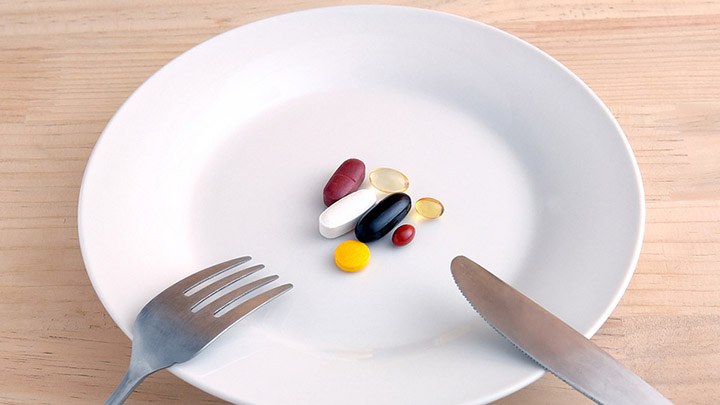 When someone says diet pill, you usually want to steer away from it. There's all those nasty stories of people becoming addicted and the product having such high levels of chemicals that they are not worth it for shedding a few kilos. But now, there is a new diet pill that is soon to be trialled and it's all natural…
A naturally occurring molecule, found only in the leaves of the South American primula tree, could allow women to lose weight whilst being able to eat whatever they like.
US and Chinese scientists have been successfully testing the substance on female mice given a high-fat diet and are quietly confident that it will have similar positive effects on female humans.
According to senior author Keqiang Ye, of Emory University in Atlanta, "An equivalent diet pill in humans would allow women to eat or drink whatever they wanted…The pill would burn calories without affecting appetite". Can you imagine that?
So how does it work? The molecule mimics the physiological function of a hormone called "brain-derived neurotrophic factor" and production of the BDNF helps maintain nerve cells and is stimulated by exercise. It has been dubbed "Miracle-Gro for the brain". BDNF helps ward off neurological disorders as well, such as Alzheimer's, Parkinson's and Huntingdon's diseases.
Ad. Article continues below.
But BDNF wears off very quickly in the body, which is why some people gain weight faster than others. Until now, there hasn't been something naturally sourced that can replicate what BDNF does.
The amazing plant molecule, called 7,8-dihydroxyflavone, can miraculously help to control weight gain by telling the brain to suppress your appetite whilst speeding up your metabolism. Could this be a new way to tackle obesity?
In studies of female mice, the scientists found that those who received the molecule were able to maintain a healthy weight without side effects, despite being given high-fat food. Interestingly, when trialled on male mice, they did not respond and therefore gained weight and contracted diabetes.
Human clinical trials are planned to test the effects not only on obesity and diabetes, but also neurological diseases such as Alzheimer's. Dr Ye said that while the approach appeared only to help females control their weight, it was likely to help treat neurological disorders in both sexes.
Tell us today, would you use this all natural diet pill? How would it change your life?