My long-overdue eye test showed me what I was missing
Sponsored Content
Health
2 years ago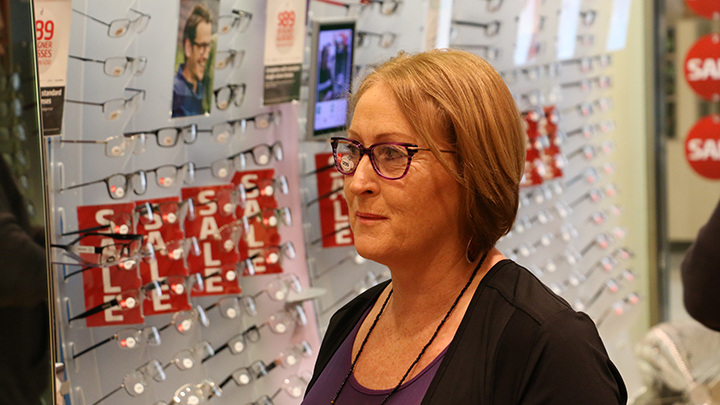 Starts at 60 reader Molly recently had a bulk-billed eye test with our sponsors at Specsavers for the first time, and couldn't have been more delighted!
I have been stuck in a "glasses rut " for many years, reusing my old frames and sticking to bland, unassuming frame styles.
I have also been putting off going for my much overdue -eye test for some time. My one and only pair of glasses are tatty and worn and not quite right for my eyes anymore.
I have often been tempted to step outside my comfort zone and try some frames that were a little different – something a bit more stylish and fun.
Today I was invited by Starts at 60 to take a trip to Specsavers, and I was very impressed by the thorough care I received.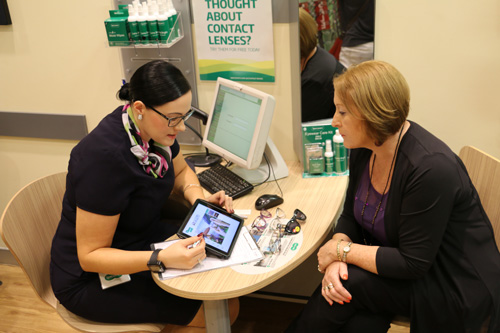 Everything was clearly and helpfully explained as we went along. In addition to the standard tests, a very proficient optometrist took the time to use a tool I have never been offered before, DRP (Digital Retinal Photography), which can help detect diseases like macular degeneration and even diabetes.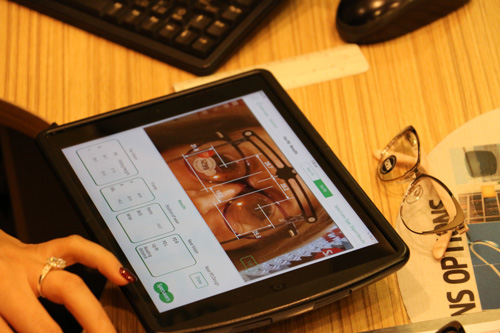 The optometrist was extremely professional and explained several procedures I was unsure about. I picked my frames, and the store staff measured my PD (pupilary distance) on an iPad (image above). This was to make sure the frames I had selected were fit specifically to me.
I am now writing this wearing my new free trial contact lenses, fitted today to see if I would like them. I chose the daily replacement multifocal type contacts as I would like to wear them only on occasions, and this will be a cheaper alternative. If I don't like them I can go and choose another type which I can also trial for free.
How good is that? No pressure, and I can buy them as often or a little as I like.
On a roll now, I decided to look at some new frames. My long vision was still the same, but my reading prescription needed to be changed. I have been wearing multifocals for many years, and although they are good overall, I wanted other options.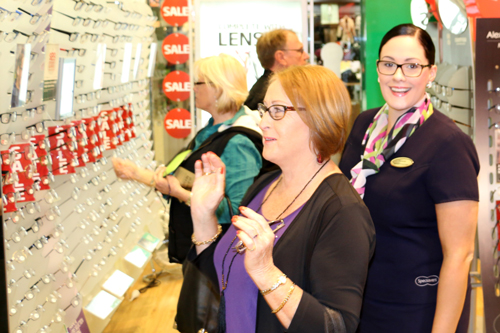 After some consultation, I decided that I would have one pair tinted for the sun and keep the reading pair untinted. I have also often felt I should have a pair of polarised prescription sunglasses as well to ensure that the whole of my eye is covered when out walking, gardening and driving during the day.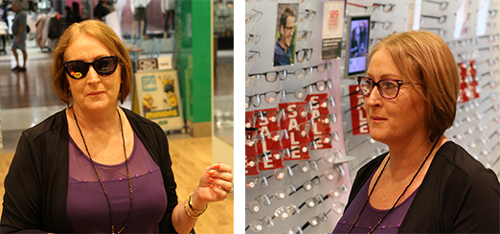 The 2 pair offer turned out to be very useful. I now have a pair of glasses for every occasion!
It was a lot of fun trying on all the different styles and I am thrilled with my choices. Three pairs cost the same as my last pair did alone so very good value.
Click here to book your free eye test today.
Have you ever found yourself in a "glasses rut"? And when was the last time you had an eye exam? Share your experiences in the comments below!
This blogger experience is sponsored by Specsavers. For more information, please visit the Specsavers website.