My health insurance premium is too much to bear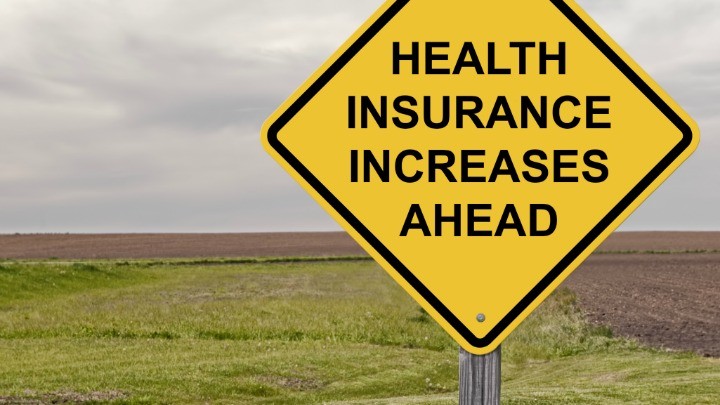 It's April 1 and in Australia the health insurance companies are playing the biggest April fool joke of all. Every year this day is the one private health insurers hit those who buy insurance with their annual premium.
Over the last ten years health insurance companies have raised the premiums an average of 72 per cent, which is almost three times the rate of inflation. However, there has also been a rise in the number of health insurance providers around meaning opportunities to find affordable insurance tailored to your personal needs is also more available.
The average increase this year is about 5.59 per cent per annum according to iSelect spokeswoman Laura Crowden, with insurance companies increasing at between 3.76 per cent and 8.95 per cent per annum.
While that's actually lower than previous years, it's still much higher than the Consumer Price Index for the year and roughly half a million insured Australians are now considering walking away because the cost of cover is becoming too expensive.
Whether you are looking for cover or searching for ways to ease the costs of your current health insurance budget, there are some things to consider. According to Debbie McTaggart from Your Life Choices consumers should consider three points:
Ad. Article continues below.
Extras and ancillary cover
Hospital cover
Making private health insurance work for you
She says a new offering is the 'use as you wish' allowance where there is a certain amount available to spend on any extras you might choose such as optical, dental or physiotherapy, but while this offers greater flexibility it is also sometimes more expensive.
If you have (or are considering) hospital cover one thing consumers should look at is how applicable it is to their stage of life. There's no point getting cover for pregnancy if your child bearing days are over, but you might want to ensure that hip replacement or stints for you heart are covered.
It's also good to note that if you are insured and considering swapping your insurer, if the cover is at the same level or less than what you previously held it's unlikely you should have to serve out the waiting period. The catch being that any pre-existing conditions you had covered by one insurer might not be covered by another.
"It's worth finding out if an alternative policy with a different insurer could still meet your individual health needs, but at a price better suited to your household budget," Crowden says.
A large portion of the 12 million Australians who currently have private health insurance policies are aged over 50 years.
Will you shop around for health cover this year? What sort of extras do you need to be covered for?
Important information: The information provided on this website is of a general nature and for information purposes only. It does not take into account your objectives, financial situation or needs. It is not financial product advice and must not be relied upon as such. Before making any financial decision you should determine whether the information is appropriate in terms of your particular circumstances and seek advice from an independent licensed financial services professional.