Meet the 77-year-old who's fitter than you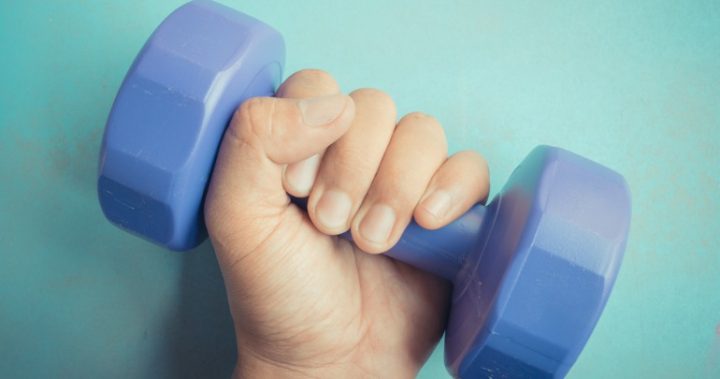 Staying fit and motivated in your 60s and beyond isn't always easy, but Marion Keane is certainly doing her best.
The 77-year-old former nun started exercising in her 50s as a way to cope with the stress of caring for her husband, who had Parkinson's Disease. Exercising became a way of relieving the pressure at home, but what started as a hobby quickly turned into her life's passion and now she's a record-holding power lifter using weights to build strength in both her body and mind.
Here, she explains how she found herself in the gym and offers tips on the types of exercises that are ideal for over-60s.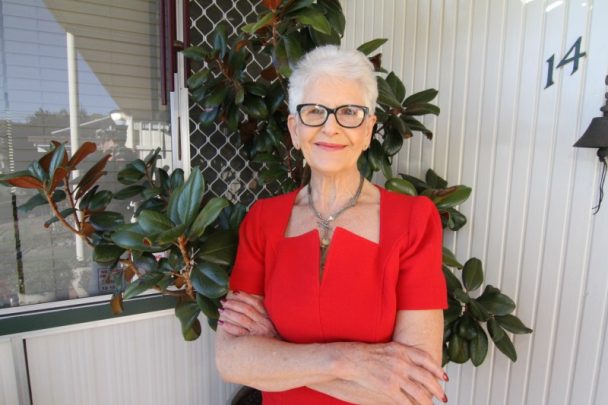 Have you always been into exercise and being active? 
Ad. Article continues below.
As a teenager, I played tennis. However, it was not until 1995 (when I was 55) that I joined a health club and began regular exercise. My late husband had Parkinson's Disease and I was his sole carer. A councillor from the Queensland Parkinson's Association advised me to join a group to relieve the stress I was experiencing.
What prompted you to start power lifting and how often do you work out now?
My personal trainer, Mick Lea, at Goodlife Health Club at Chermside in Brisbane suggested that I train to do power lifting. Mick gives me a new programme every six or eight weeks. I do weight training on Mondays, Tuesdays, Thursdays and Fridays. On Wednesdays and Sundays I do an hour's power walk. I'm registered to do another power lifting competition at the Brisbane Fitness Expo in October.
What changes have you noticed since you started? Has it affected more than just your body?
My body has become more toned and I feel stronger. When I train, I focus on what I am doing and block out everything else. This greatly helps with stress release. I train early mornings and find that it keeps me focused and alert for the rest of the day. I try to live in the moment.
Ad. Article continues below.
What have your learned about healthy ageing over the years? 
In 2014, I did a certificate IV in fitness personal training, which helped me understand the anatomy and physiology of the body and the numerous benefits of exercise. Our bone density peaks at about thirty and then there is a gradual decline. Weight bearing exercises can help increase bone density and strengthen muscles.
What kinds of exercises would you recommend to over-60s? 
Muscle strength declines as we age, particularly after 60. Older people need to do exercises to enhance flexibility, prevent falls and prevent injury. It's never too late to start. Weight-bearing exercises such as squats, bench press and deadlifts are beneficial for increasing muscles and bone density; start small and gradually increase the weights. There are also several exercises that can be performed at home without going to a gym – lying hip bridges, squats using a chair, wall push-ups and side planks just to name a few. Pilates and yoga are great for improving muscle elasticity and joint mobility.
Are there any types of exercise you avoid? 
Ad. Article continues below.
I don't do box jump exercises or running as I find they are too hard on my joints.
How do you stay motivated?
Exercise is part of my lifestyle. My main motivation is to keep my independence as I get older. I saw the deterioration of the residents in the nursing home where my late husband was in care and I don't want to finish my days like them.
Write SMART goals and review them every six to eight weeks:
Specific
Motivation
Action Orientated
Realistic & Relevant
Time Based
Ad. Article continues below.
Reward yourself when you achieve your goals. Exercising with a friend or gym buddy can help to keep you motivated.
What's your favourite song to work out to? 
I do not have a favourite song to work out to. There is piped music at the gym and I listen to that but it is usually just background noise for me.
Has your outlook or attitude towards your health changed much over the years? 
Because I see people in my age group with various health issues, I am very pro-active with my health and I have regular check-ups with my GP. I believe in the old saying that health is your greatest asset.
Ad. Article continues below.
Do you think people sometimes underestimate what older people are capable of? 
I believe that many people age before their time. Age shouldn't be a barrier if you want to achieve new realistic goals. If you don't try, you don't know what you are capable of.
Keane's incredible autobiography Chapel Bells to Barbells, is available here. 
How often do you exercise? What's your biggest motivation for staying fit?