Meal time can be so much easier with these delivery services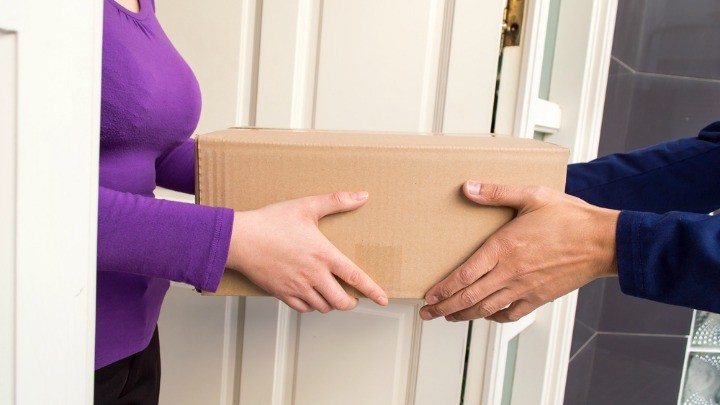 With life being as busy as it is, sometimes it is hard to eat healthy. After running around all day the last thing most people want to think about is buying and cooking food. Sometimes you just wish there was a magical chef who appeared and cooked you gourmet, healthy meals.
Magic may not be real but there are a number of companies who offer similar services. Delivering either ingredients or prepared meals to your door! Here is a list of a few options that might be worth looking into.
If you don't fancy the idea of eating prepared meals that have been cooked in large quantities or frozen than HelloFresh may be an option for you to explore. They create recipes and deliver the ingredients needed straight to your door. They work with local suppliers and try to use Australian ingredients as much as possible. Their website offers a a range of box options including Classic, Veggie, Family, Fruit and Juicebox.
Select the box that suits you along with how many people you are cooking for, order online and wait for the delivery to arrive at your door. The boxes will include "idiot proof recipes" and all ingredients (including meats, herbs and spices). Then it is up to you to cook the meals. They aren't diet specific or calorie controlled but are healthy and locally sourced ingredients.
Ad. Article continues below.
HelloFresh delivers to Brisbane, Gold Coast, Mid-North Coast, Newcastle, Central Coast, Sydney, Southern Highlands, Canberra, Melbourne, Geelong, Adelaide, Wollongong and the Illawarra, the Sunshine Coast, Albury, Ballarat, Bendigo and Toowoomba.
Prices for each meal starts out at just under $10 including delivery.
Ad. Article continues below.
FivePointFour aims to provide affordable and convenient nutrition in the form of prepared meals delivered to your door. The name FivePointFour stands for the 5 meal plans they offer (Men's Weight Loss, Women's Weight Loss, Maintenance, Muscle Gain, Vegan) and the 4 goals (Health, Results, Convenience, Affordable).
They focus on what you eat as being more important than how much exercise you are doing. Their website states, "FivePointFour meals are endorsed by respected gyms and PTs, as well as GPs due to their high nutrition efficacy and premium quality."
They focus on weight loss, offering high protein, low fat, low sugar, low calorie and portion controlled meals that can help you maintain health and fast track results if you are looking to lose weight. However, they do offer the Maintenance Club Plan which his aimed at busy people who are committed to eating healthy and improving their wellbeing if weight loss isn't your priority.
They deliver frozen meals to Queensland (Brisbane, Gold Coast, Sunshine Coast, Ipswich, Toowoomba, Rockhampton, Mackay, Townsville and Gladstone), New South Wales (Sydney and surrounding) and Victoria (Melbourne and surrounding).
The weekly meal plan starts out at $149.95 per week for 3 meals, 7 days a week working out to be only $7.50 per meal for cooked and delivered healthy food!
Ad. Article continues below.
Unlike the other companies Youfoodz offer refrigerated not frozen meals, "we deliver FRESH meals to your door, that'll stay fresh in the fridge for 7-9 days!" their website states.
Simply browse through the selection of meals on their website and order what you fancy online and they will turn up on your door step ready to eat. There are no contracts required, but they do have a minimum spend of $69, which will get you 7 meals.
Ad. Article continues below.
They focus on healthy nutritions products, there is no calorie counting but all meals are portion controlled and made from premium ingredients.
They deliver to Brisbane, Gold Coast, Sunshine Coast, Sydney, Melbourne, Adelaide and Canberra free of charge. Most meals cost $9.95 each, with more expensive costing $14.95.
If you want to try before you order $69 worth, there are plenty of gyms and local shops which stock their meals for purchase individually from $9.95. Jump on their website to see if there is a stockist near you.
Ad. Article continues below.
Lite n' Easy has come a long way in recent times and have a heavy focus on delivering "great tasting, healthy meals that make it easier to lose weight and manage your weight". The meal plans are developed by a dietician and prepared by chefs before being delivered to your door.
They claim to use the best quality ingredients and fresh vegetables to create your meals, which are calorie and portion controlled as well as nutritionally balanced.
Depending on which package you purchase the meals will arrive labelled per day and ready to go, really making it as easy as possible! Some elements are refrigerated while others need to be frozen.
You can chose to purchase full meal plans or dinners only depending on what your needs are. The prices vary depending on which plan you purchase and where you are located. They deliver to most places in Queensland, New South Wales, Australian Capital Territory, Victoria and Western Australia, you will need to put your postcode into the website to see if they deliver to your specific suburb.
Ad. Article continues below.
Have you tried delivered meals before? Which option sounds the best?