Massive fail: Is the health star system confusing consumers?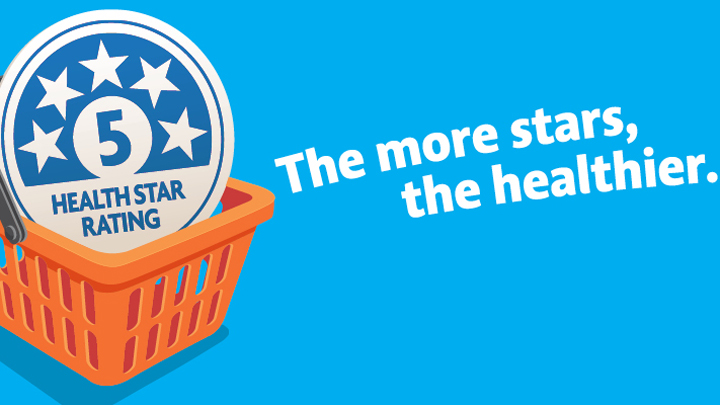 The Government's health star system was supposed to educate us about healthy vs unhealthy food, but it has almost done the opposite as it's too-simple labelling has consumers scratching their heads.
Now approaching its second phase, the A$2.1 million campaign is aimed at educating grocery buyers about how to shop for healthy food and encouraging the food industry to adopt the voluntary system.
But it's unlikely the campaign will fulfil its first aim because health stars are predominantly being used by the food industry to market highly processed food products.
According to an investigative piece in The Conversation by Mark Lawrence, Professor of Public Health Nutrition at Deakin University and Christina Pollard, Research Fellow, School of Public Health at Curtin University, under the system's nutrient profiling criteria, individual packaged foods are rated on their composition. Foods receive "baseline" (or negative) points for the amount (per 100 grams or 100 millilitres) of saturated fat, total sugars, sodium and energy. And they receive "modifying" (or positive) points for the amount (again, per 100g or 100mL) of protein, fibre, fruit and vegetables they contain. Points are then converted to a star rating, from half to five stars.
And while the system is supposed to help consumers identify the healthiness of similar foods within the same food category it instead confuses saturated fats as always good and sugars as always bad. Additionally, food manufacturers can decided whether they want their product to have health stars, so there goes that idea.
Ad. Article continues below.
As well as assisting us customers in finding healthy food, the health star rating system is also there to provide an incentive for manufacturers to make healthier, more appealing products.
Both Lawrence and Pollard believe the health star system is poorly designed and instead of making easy sense to the common shopper, the simplistic design limits dietary imbalances and nutrients.
And simply awarding stars irrespective of whether a food is from the 'eat rarely' category is resulting in instances where foods, such as confectionery, are getting higher ratings than five-food-group foods, such as yoghurt.
Lawrence and Pollard found 'naughty' foods are packaged and highly processed and can have their nutrient composition reformulated to increase stars. Manufacturers of potato chips, for example, might lower their fat or salt content to gain a higher star rating. But chips with half an extra star are still a discretionary food by the government's dietary guidelines.
But the main problem is the misleading message that "the more stars, the healthier" – is misleading. Confusingly, many obviously healthy food items are not packaged, so they don't display health stars. The actual health message is to eat more of these foods; it's not that we should try to eat food with more stars.
Ad. Article continues below.
The duo suggest fixing the system so that customers can select items from the five food groups.
Tell us, have you noticed this strange and badly designed system? Do you use it? Do you want better health information on packaging, or should it just be down to common sense?