Malcolm Turnbull makes final decision over pathology bulk billing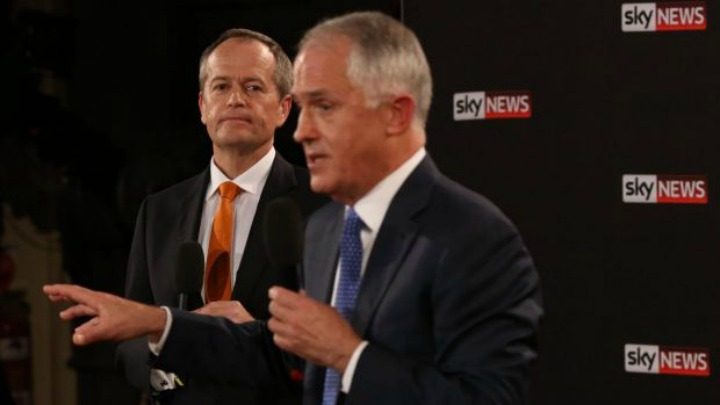 Prime Minister Malcolm Turnbull and Opposition Leader Bill Shorten went head to head last night in the first debate of the election season.
While Bill Shorten was declared the overall winner of the war of words, Mr Turnbull went down swinging, taking the opportunity to announce his final decision on whether or not Australians would have to fork out their cash to pay for pathology tests.
After months of speculation over the issue, Mr Turnbull said he a Health Minister Sussan Ley had reached an agreement and that there would be no changes to the current system – meaning pathologists can keep bulk billing patients instead of charging them an on-the-spot fee.
"Sussan Ley, our Health Minister, has reached agreement with the pathologists, Pathology Australia, and they will be continuing to bulk-bill," he said.
"So, the concern that has been expressed about patients who go to have their blood tests done and so forth, being charged extra, not being bulk-billed, that concern is gone."
Ad. Article continues below.
Mr Turnbull said it was a win-win for the government and patients, with the government allowed to keep its proposed cuts to bulk-billing incentives for pathology services.
Pathologists will absorb the costs themselves and keep the existing bulk-billing rates.
It's a bit of a backflip for the government, who only weeks ago said they would not back down on the issue and would press ahead with their proposed changes to the system.
With the election just around he corner though, ever issue counts and one wrong move could both either side the top job.
Both leaders took their chance at the debate to address a number of other issues, with tax evasion and the budget deficit in the limelight.
Ad. Article continues below.
Mr Turnbull, who was named in the leaked Panama Papers this week, declared "paying tax is not optional", while Mr Shorten said Labor would ensure that all companies paid their fair share.
When asked when the budget will return to surplus, Mr Turnbull said he estimates the 2019-20 budget will be $6 billion in the red, but we finally balance out the following year.
Did you watch the debate last night? Are you happy to hear pathologists will keep bulk billing? What do you think is the most important election issue?