Magda Szubanski shares emotional update on mum's health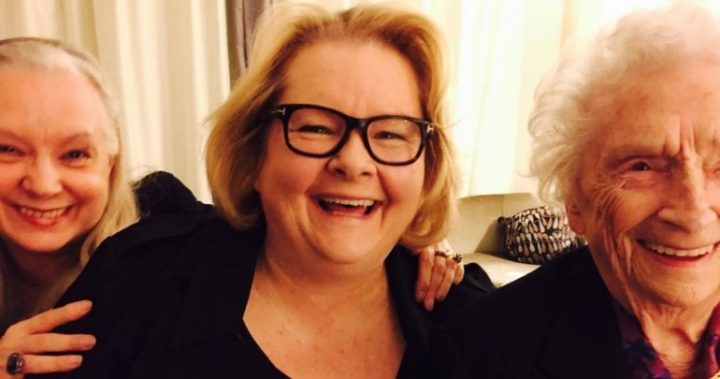 Australian comedian Magda Szubanski has posted a heartfelt message on social media, describing her mother's gradual decline into dementia.
The former Kath and Kim star wrote that her mother is here physically, but mentally she is "already half in the spirit world".
Along with the message, she shared a photo of a landscape painting her mother did a number of years ago, something Szubanski still treasures today.
Ad. Article continues below.
"This painting hangs in my bedroom and I cherish it," she wrote.
"It is one of the few things she will leave when she goes.
"She had a couple of lessons in her early 70s and banged out this and a few others."
"And for an elderly Scottish migrant who came here at the age of 41 I think she has a great feel for the Aussie light and landscape [SIC]."
Ad. Article continues below.
Read more: How we get through living with my mother's dementia
It's not the first time Szubanski has spoken about the agonising journey of watching a loved one slowly slip away.
Earlier this year she shared a video of her holding her mother's hand as they sat quietly in a garden.
Ad. Article continues below.
"Mum and I spend a lot of time like this these day," she wrote. "Just sitting quietly holding hands."
Dementia affects more than 400,000 Australians and that number is expected rise to more than 500,000 by 2025.
Read more: The signs of dementia and what they could really mean
The condition is degenerative with symptoms often including loss of memory, intellect, rationality, social skills and physical functioning.
Because of the nature of the symptoms, dementia patients often require full-time care after a certain point, which can put considerable strain of family members.
Can you relate to this? Do you know anyone living with dementia?