Losing weight the paleo way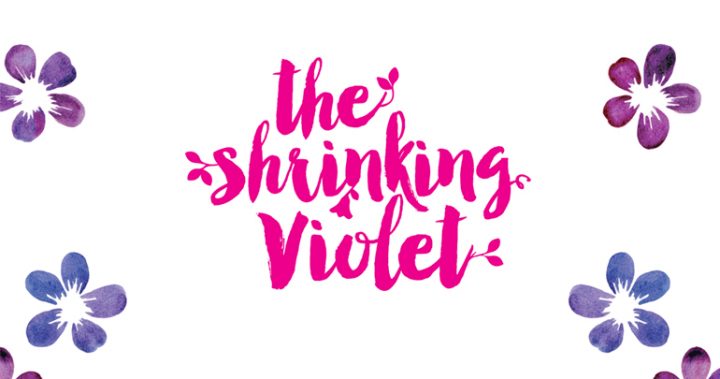 At first glance, The Shrinking Violet by Elora Harré is quite a small hardcover book. The byline reads 'How to loose weight the Paleo way. The incredible story of one blogger's massive weight loss journey'.
 It may be small in size, but inside is the complete journey of one very overweight teenage girl in Christchurch New Zealand.  She then finds a way of eating that appears to be remarkably simple and straightforward – the Paleo way.
Now the Paleo diet has received a lot of bad press, some medical professionals dispute it's supposed health benefits and even calls it downright dangerous. Yet, as I glanced through the recipes which are only part of this book, most seemed to be very healthy choices, relying mainly on vegetables, protein foods and good fats. But what really intrigued me is Elora's story. This book is part biography, part 'how to' and part recipe book. I read it in a few hours and found it both absorbing and inspiring.
Unlike many overweight young people, Elora Harré did not appear to be teased or bullied about her weight by her peers. Instead, she seemed to have a happy, well balanced moderately affluent life within a nurturing family environment. She was known at school as 'the cupcake queen' as she often baked fresh batches of cupcakes to share with her school mates. She loved food, and cooking, and as she herself states, she still does – she just does it differently.  However, Elora realised that her increasing size was holding her back in her life, affecting everything from air travel, health, social life and energy levels.
Ad. Article continues below.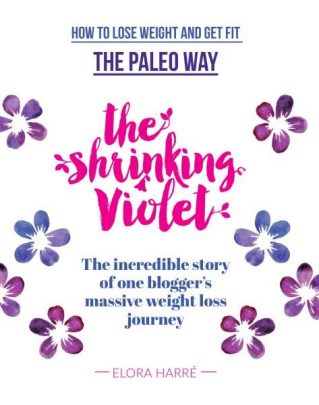 To date, Elora has lost 55 kg. Her final goal is 60kg. She does not give a starting weight as she does not want anyone to compare themselves to her. She has shared this remarkable journey on her Facebook page, 'the shrinking violet'. This began in 2013. Through her completely honest updates about both her achievements and failures, she found encouragement from others and received it back. They wanted to know how she did it, so she told them. Deciding to put it all into a book resulted in The shrinking violet.  Elora details how finally her fear of an early death or the likelihood of a possible onset of type two diabetes propelled her into finding her own solution. She began with Crossfit sessions, and after researching diet plans, created her own. She became her own food guru, realising that for her carbohydrates and processed foods were enemy number one, leaving her tired and lacking in energy. Removing these from her diet and replacing them with paleo alternatives resulted in a steady weight loss and more energy.
Elora has created a very 'doable' ten-week plan which encourages people who do the program to drink plenty of water, get sleep, regular exercise, well-balanced meals and support from others. She discusses cravings and how to handle them. She has even compiled an extensive range of paleo-inspired recipes to cover every meal. There are substantial breakfasts, lunches, dinners and snacks, plus a great selection of alternative sweet treats. She also notes on every recipe whether it is gluten free, dairy free, freezable etc. This would be a great help to any busy cook who wants it plain and simple. The ingredients are easily obtainable and the recipes are simple and quick. I was impressed as cooking special meals for dieting can be very daunting.
Ad. Article continues below.
Elora is an inspiring young woman. Her honest account of her struggle with weight would resonate with many of us. Yet she is always positive, sharing challenges and victories One challenge was the removal of a large apron of skin left around her middle due to her huge loss of weight. When considering a tummy tuck in Australia, she found the price prohibitive, but then an eminent American surgeon Dr Begovic heard of her plight and offered to do the operation gratis in Los Angeles. Elora found this operation changed her life, and since then has not looked back, moving to Perth to live with her sister and start a new phase of her life.
I thoroughly enjoyed this book. Her enthusiasm, youthful honesty and tenacious character really endeared Elora to me. I love stories of people who have made something work for them that gives them a better life. She could be anyone's daughter, or it could be our younger selves. This young woman has found her own solution, and has shared it with the world via her blog and social media and now has also put it within the easily accessible pages of a small book. This book could possibly change a life, yours or that of someone else. Thoroughly recommended by this reviewer. 
The Shrinking Violet by Elora Harré is available now from Dymocks. Click here to learn more.