Lipstick tips for thinning lips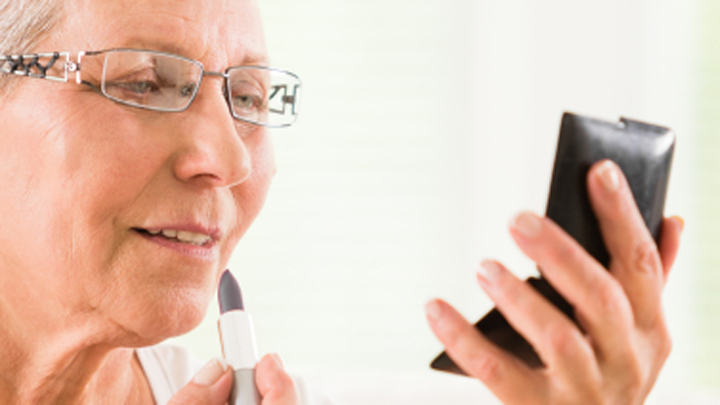 As we age, our lips become thin, more wrinkled and we noticed more fine lines around your mouths.
Although you can resort to surgery for this, there are some much more practical ways to keep your lips looking great and stopping that dreaded lipstick bleed.
Here's how to achieve that natural, youthful look with your lipstick.
Get the right shade
Darker lipsticks only truly flatter a darker skin tone, so stay away if you have fair skin. Apricots, pinks, nudes and corals look great on a lighter skin tone.
Ad. Article continues below.
The best natural lip shade will just be a shade or 2 darker than your natural lip colour, according to makeup artist Bobbi Brown.
You can test different colours at a store by asking for assistance and having them apply colour to just one lip.
Exfoliate
As we age, our lips lose oils and their plumpness. To keep lips looking smooth, make sure to keep lips exfoliated all year round – try this lip exfoliator by E.L.F.
Otherwise, all it takes is an old toothbrush and some sugar or salt.
Ad. Article continues below.
Lip prime
You might not have realised lip primer existed but it does! Just a little dab of this stuff is enough to make your lipstick last all day.
This lip primer includes a plumping agent as well.
Line that lip
One of the two most common mistakes that women make when applying lip liner is using a different shade to their lipstick, and not lining the whole lip. Yes, you read that right: you need to fill in all of your lips. Not just around your lips!
Ad. Article continues below.
Stop the bleed
To keep lipstick from bleeding into fine lines and wrinkles around your mouth, dip a cotton swab in a translucent powder and roll outside the lip line before you apply your lipstick. Don't apply powder to the top of lipstick – it will ruin the colour.
Shiny vs matte
Matte finishes are opaque and can be drying, so it's best to opt for a sheer, shiny, or satiny finish. With that said, if you're still worried about lipstick bleed, a matte finish will make sure it doesn't slip around.
Tell us, what shade of lipstick do you love?