Licorice can benefit your health in so many ways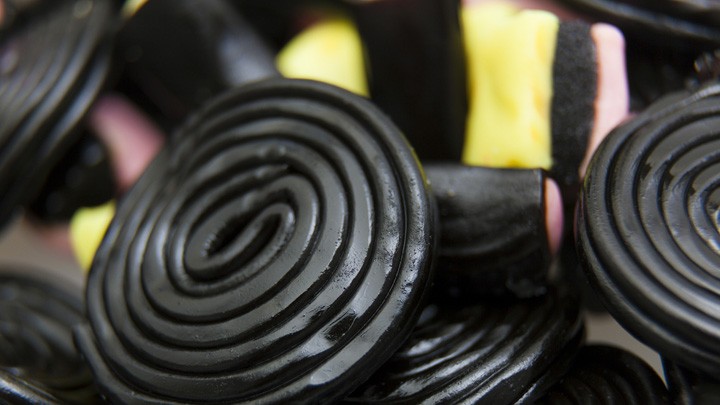 There's no doubt you've eaten licorice at some time in your life. The opinion of the taste is very divided, with some saying it's delicious and others saying it's awful. Despite that, licorice has great benefits for your health, and doesn't have to be consumed just as a long strip or in all-sorts.
Licorice root has been used for centuries for its medicinal benefits. In fact, the early Egyptians loved licorice root and used it in tea as a cure-all. Licorice was later imported to the Chinese and also became an important herb in their medicinal tradition.
The benefits of licorice
1. Soothes gastrointestinal issues
Licorice root is great to calm food poisoning, stomach ulcers, and heartburn. It can also speed up the repair of the stomach's lining and restore balance thanks to the anti-inflammatory and immune-boosting properties of glycyrrhizic acid.
Ad. Article continues below.
2. Cleanses your respiratory system
Licorice is also recommended to treat respiratory problems. Taking licorice as an oral supplement can help the production of healthy mucus. While it may seem like the opposite is true, the production of clean, healthy phlegm keeps the respiratory system functioning.
3. Reduces stress
Over time, stress can leave the adrenal gland exhausted however the adrenal gland can get relief with the support of licorice supplements. Root extract stimulates the adrenal gland can be stimulated to promote a healthy level of cortisol within the body.
4. Protects your teeth
Ad. Article continues below.
You may have noticed topical gels include licorice. This is because licorice contains antibacterial properties, making it an effective treatment to apply to the site of tooth decay.
5. Depression
There is research that shows that the Glycyrrhizic acid in licorice root can help with nervousness and depression by encouraging the function of the adrenal glands.
6. High cholesterol
Licorice root may control the cholesterol ranges by enhancing the body's flow of bile. There is research to indicate that bile acids can eliminate excess cholesterol in your body.
Ad. Article continues below.
7. Skin problems
Licorice root is successful in treating eczema, skin rashes, psoriasis, and itchy and dry skin. This is largely due to the anti-inflammatory agents in licorice root. To harness the benefits, make a salve from licorice root and apply onto the area 2 to 3 times daily.
8. Shingles
Licorice root extract is wonderful for treating herpes simplex, sores, and shingles. An easy treatment for shingles and herpes would be to ingest a capsule of this root extract 2 times a day.
Side effects
Ad. Article continues below.
The long-term consumption of licorice root might cause hypertension, hypokalemia (low blood potassium levels), cataracts, and the retention of fluid in the body. To avoid these issues, consume only what is recommended on the supplement bottle or packet.
Forms of licorice
Liquid: Licorice extract is the most commonly found form of licorice and is what is used to flavour lollies.
Powder: Licorice powder can be purchased at health food stores and can be combined with a gel base to create a topical ointment that clears the skin. The recommended dosage of licorice root is less than 75 milligrams per day, according to the WHO guidelines.
Tea: Licorice plant leaves, dried and crushed into a tea leaf form, have become a popular herbal tea and these teas can be purchased at supermarkets and health food stores. It is not recommended that individuals ingest more than 250ml (1 cup) of licorice tea a day.
Tell us, do you love licorice?