Let's Talk: Why do we never talk about female hair loss?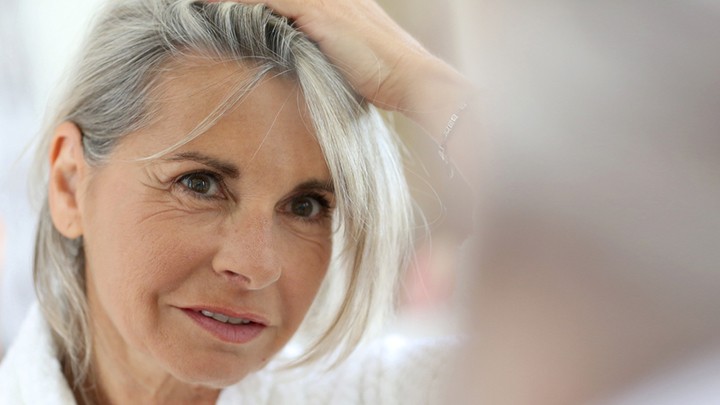 While few people are happy about male hair loss, it is at least a possibility that can be openly discussed; understood; prepared for.
Female hair loss, on the other hand, is something many of us only learn about first-hand, usually as we enter our 60s.
Today we'd like to ask the women in the Starts at 60 community an important question: is female hair loss something you are comfortable discussing? And if not: why does it feel taboo?
Women are under enormous pressure to maintain appearances. Keeping a healthy head of hair can be increasingly difficult over time, as follicles will naturally shrink (creating a stringier, more wiry appearance), and a certain degree of hair loss becomes inevitable.
At Starts at 60, we believe these topics should be acknowledged and spoken about openly. The more we can share our concerns about hair loss, the more confidently we can address the issues themselves.
Ad. Article continues below.
We are proud to team up with évolis® to help break this silence.
évolis® is a natural approach to hair loss treatment – the product of 12 years of research – and uses active botanical ingredients shown to inhibit FGF5, a protein associated with hair loss, which may benefit the appearance of longer, thicker, healthier hair.
For more information, please visit the évolis® website.
This conversation piece is sponsored by evolis®. It was written as we feel it delivers valuable insights into a subject important to the Starts at 60 community. For more information, please visit the évolis® website.
.
.