Let's Talk: what problems do you avoid with your GP?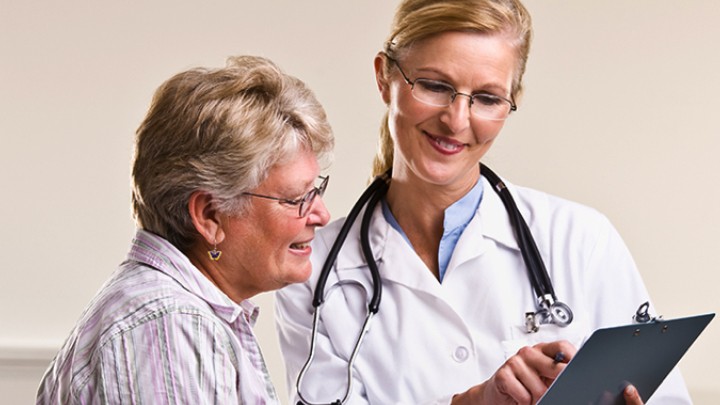 As much as you might trust your doctor, there are some subjects that simply don't come up easily or naturally.
For many of us, it's hard to justify bothering them over what could be nothing.
Sometimes it can be a matter of pride – especially when it comes to sensitive subjects such as mental health or incontinence.
Sometimes it's a simple human instinct that "it won't happen to me" – especially when it comes to age-related concerns.
But sometimes, perhaps most worryingly, we simply don't fully understand there's a risk at all. A new survey has revealed one vital topic that rarely comes up in conversation: shingles.
Ad. Article continues below.
According to a recent Galaxy Research study, almost 80 per cent of older Australians personally know someone who has experienced shingles – something which becomes more likely with age – yet only 4 per cent felt they were at high risk themselves.1
In reality, one in two people will have suffered from shingles by the age of 85.2
Have you considered or discussed your risk of shingles? What other subjects do you avoid discussing with your GP?

Concerningly, the study revealed that only one in four older Australians have ever had a conversation about shingles with their doctor.1 In terms of topics likely to be discussed with friends and family, this goes down to 11% – putting shingles far beneath topics like mental health (31%), hearing loss (63%) and memory loss (66%).1
Ad. Article continues below.
Yet absolutely everybody who has suffered from chickenpox is at risk of shingles. This disease appears when the same virus that caused chickenpox reactivates later in life, causing painful rashes or blisters on one side of the body.3,4
For some, this can resolve itself in weeks.4 For others, it can trigger debilitating, extremely painful nerve damage, potentially affecting quality of life for months or years.3,4
If treated within 72 hours, antiviral therapy can reduce shingles' impact on your life, potentially making the ordeal shorter and less severe.4
But with 58 per cent of those surveyed saying they tend to delay a visit to the doctor,1 all too many older Australians will miss this vital time window – while the nerve damage has already started to occur before the rash even appears.4
Next time you see your GP, ask about your risk of shingles. Getting the facts today can make all the difference tomorrow.
Ad. Article continues below.
For more information, please visit www.shingles.com.au or talk to your doctor.

This Let's Talk conversation piece is sponsored by Seqirus (a CSL company) in support of the "Don't Shhh Shingles" public health education campaign. It was written as we feel it delivers valuable insights into a subject important to the Starts at 60 community.
References
Galaxy research. 2015. Shingles study.
2008. The Australian Immunisation Handbook 9th Edition. Available at: http://www.health.gov.au/internet/immunise/publishing.nsf/Content/Handbook-home [Last accessed: 18 September 2012]
Stein, A.N., Britt, H., Harrison, C.,Conway, L.E., Cunningham, A., MacIntyre,C.R. 2009. "Herpes zoster burden of illness and health care resource utilization in the Australian population aged 50 years and over", Vaccine. Vol 27, pp. 520-529.
Harpaz R et al. 2008. Prevention of Herpes Zoster Recommendations of the Advisory Committee on Immunization Practices (ACIP). MMRW; 57 (RR-5):1-30.
Ad. Article continues below.
Seqirus
ABN 66 120 398 067
63 Poplar Road, Parkville, Victoria 3052
®Seqirus is a registered trademark of CSL Ltd.
Date of preparation: December 2015
DC: AUS/ZOST/1115/0088