Let's Talk: Should there be a tax on sugar to fight obesity?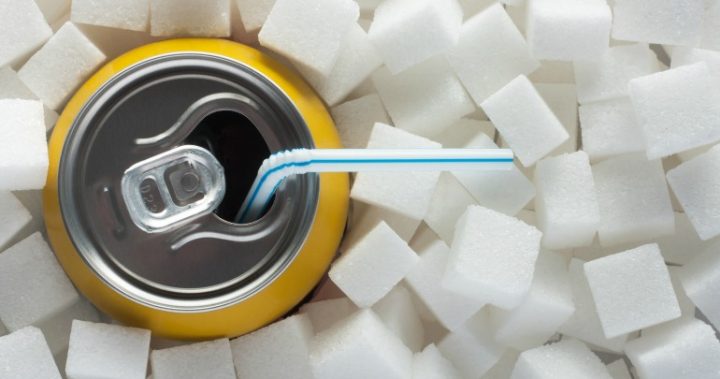 Back when you were growing up there was a great deal of value placed on home-cooked meals and preservative free products. Oh how times have changed!
The World Health Organisation has urged governments from around the globe to take immediate action in order to reduce consumption, obesity, Type 2 diabetes and tooth decay.
It says that governments should use tax policy to increase the price of sugary drinks, like soft drinks, sports drinks and even 100 per cent fruit juices.
Its report, Fiscal policies for Diet and Prevention of Noncommunicable Diseases, highlights that an increase of 20 per cent on the retail price of such products would see a reduction in consumption.
What this means is that, as consumers, if you walk away from such products you are lowering your intake of 'free sugars' and calories as a whole. It could lead to improved nutrition, fewer people falling into categories of 'overweight' or 'obese', and less tooth decay and Type 2 diabetes.
Ad. Article continues below.
"Consumption of free sugars, including products like sugary drinks, is a major factor in the global increase of people suffering from obesity and diabetes," Dr Douglas Bettcher, director of WHO's Prevention of NCDs department, says.
"If the governments tax products like sugary drinks, they can reduce suffering and save lives."
Dr Bettcher says further positive outcomes would be felt in the health care sector with costs cut and revenues increased to "invest in health services".
The report cites "strong evidence" that subsidies to reduce prices for fresh fruits and vegetables can help improve diets.
Across the world obesity has more than doubled between 1980 and 2014, with around 11 per cent of men and 15 per cent of women classified as 'obese'. The equates to more than 500 million people.
Ad. Article continues below.
"Nutritionally, people don't need any sugar in their diet," Dr Francesco Branca, WHO's Nutrition for Health and Development director, says.
The WHO recommendation is for people to consume fewer than 10 per cent of 'free sugars' as part of their overall energy needs. "Reduce it to less than 5 per cent for additional health benefits," Dr Branca says.
What does that look like exactly? Less than a 250mL can of soft drink each day.
Do we need a tax on sugars to address the obesity issues faced today? How many soft drinks, fruit drinks, mixes, cordials, energy drinks, sports drinks, flavoured milks or breakfast drinks do you have?