Let's stop ignoring arthritis, for everyone's sake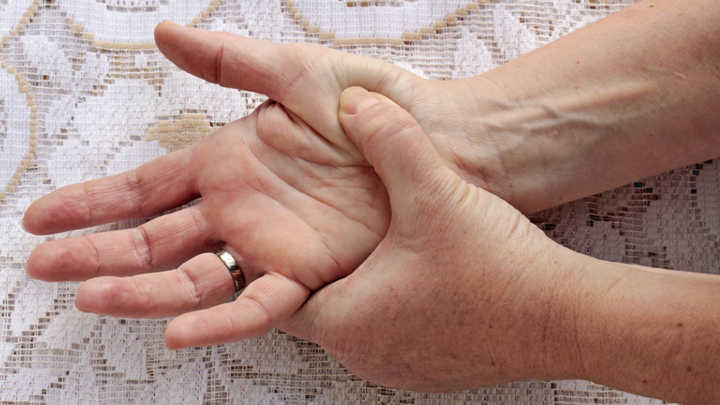 It affects almost four million Australians. It is painful, debilitating and can lead to permanent disability. It costs the Australian economy $24 billion each year. Yet, arthritis is almost ignored and suffers from shrinking funding, limited discussion and low awareness of treatment options. Before arthritis cripples our country, it's time to take a stand. Let's put tackling arthritis higher up on our national agenda.
Between 2008-2010, arthritis received around $26 million in annual funding from the National Health & Medical Research Council (NHMRC). In comparison to other major diseases, the figure is low. But to make matters worse, by 2013 investment dropped to $23million. This is despite the number of people with arthritis rapidly growing. Millions of Australians with arthritis desperately await treatment improvements. But the likelihood reduces every year.
In our social circles, even though many suffer from arthritis, it's barely spoken of. Similarly, it attracts negligible media coverage compared to other major diseases, even though they have far fewer sufferers. Many think arthritis only affect the old-aged. But many people with arthritis are of working age, with countless negative workplace implications. Why is this huge problem so frequently ignored and who can change this?
Thankfully, dedicated public bodies, such as Arthritis Australia and their state-level partners, do great work in research, fundraising and education. But it is not nearly enough. We all need to start taking action, so here are my ideas for things we can do (I'd love to hear yours):
Start talking
Ad. Article continues below.
A problem shared is a problem halved. The more people affected by arthritis talk about it the better. People with arthritis can discuss their experiences, share names of expert practitioners and outline ways they cope. Others can try to better understand this complex and multi-faced disease, so they can provide more helpful support.
Get active
Join your national or local state-based arthritis body. Write to your Federal or State MP. Ask or post questions in public forums.
Ad. Article continues below.
Take ownership
It takes time to raise awareness, grow funding levels and find treatments. Meanwhile, there are many lifestyle changes and alternative treatments that might make a difference to someone with arthritis. Strong scientific evidence links alleviation of symptoms with healthy diets – high in anti-inflammatory foods – and regular basic exercise. Some supplements can help too.
Dietitians and specialist physiotherapists can assist individuals better manage their condition. I have had arthritis myself for over a decade and my Wellvess website provides heaps of information to help people take control themselves, including an eight-week diet and exercise program.
If everyone with arthritis – not to mention their loved ones – did just one more thing to help tackle the disease it would make a lot of noise. Nearly four million people can not be easily ignored!
I'd love to hear your ideas in the comments.