Killer snake could relieve all your pain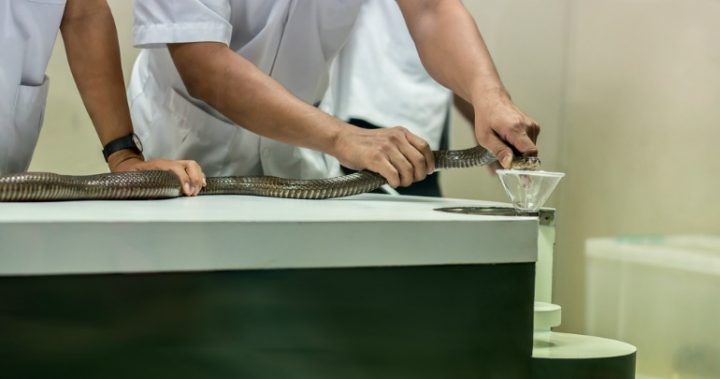 Australian scientists researching the long-glanded blue coral snake, also known as the "killer's killer", have found its venom has a devastating effect on any bite victim, triggering full body spasms by causing all nerves to fire at once. 
Associate Professor Bryan Fry, from the University of Queensland's School of Biological Science, says the venom is unlike any other because the blue coral snake specialises in hunting other snakes. Despite the snake's notoriety, its venom has remained largely a mystery until now.
"It specialises in feeding on other venomous snakes, who in turn specialise in feeding on other venomous snakes," Prof Fry said.
The research team has published a new study on the venom in the journal Toxins. Its title, "The Snake with the Scorpion's Sting" offers a clear idea of the kind of bite the reptile possesses.
"The speciality in my lab is to use evolution as our map, so we seek out the weirdest things we can find," Prof Fry said. "Because we have a very simple premise that if you want to find something new and wonderful for use in human medicine, you're more likely to find it from a very unusual venom."
Ad. Article continues below.
Simply put, "We can't predict where the next wonder drug is going to come from," the venomologist said.
"Here out of this enigmatic, extraordinarily rare animal we have made a discovery that could greatly benefit human health."
So what does this snake's venom have to do with human health?
According to Dr Fry it works to act on a particular type of sodium channel that is important for the treatment of pain in humans.
"Where it's acting is on sites that are extremely important for pain," he said, and the insights gained from how the venom works could yield important medicinal developments.
Ad. Article continues below.
"Even if it doesn't itself become a drug, which it still may, it already immediately teaches us about how those channels work which means we have more data for drug design," he said.
"No matter what we've gained a massive amount of new knowledge about how these channels work."
For Dr Fry the study is also a lesson in the importance of conservation. While he likes to search out the most unique and venomous creatures on the planet for what they can potentially teach us about human health, the declining biodiversity of our environment means it's an increasingly difficult task.
Like plenty of other species, the long-glanded blue coral snake faces a tough and uncertain future.
"It's an incredibly rare snake and it's becoming only rarer," he said. Because the big monsoonal forest in south-east Asia which it calls home "are being wiped out at an absolutely shocking rate".
Share your thoughts below.