Kerri-Anne Kennerley 'wants her old life back'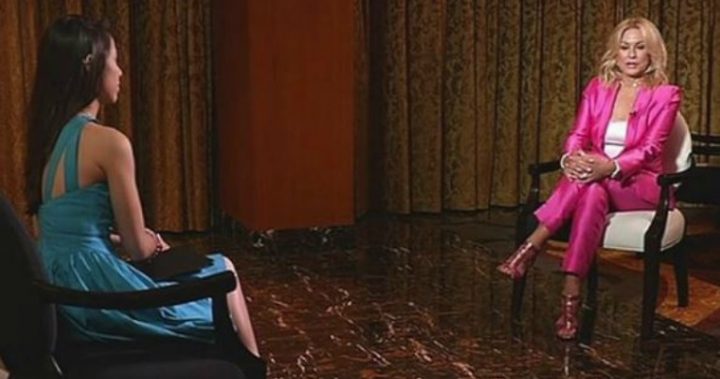 Kerri-Anne Kennerley admits she is finding it hard to come to terms with the devastating injury that occurred when her husband, John, had a freak accident earlier this year.
Speaking with Channel 7's Sunday Night program, the 63-year-old openly admitted, "I had this new life to be quite frank. I just hate it. It's awful."
It was the first time John, 76, was able to talk about the accident at a golf tournament on the New South Wales north coast.
"We were just sitting on the verandah talking to a couple of women there and they as 'Can we get a photo?'," Kerri-Anne says.
Ad. Article continues below.
She says that when John went to step out of the photograph he seems to have lost his balance and fell backwards.
While it wasn't a particularly big fall, John says "I spearheaded off the top of it… I just landed on my head and neck. There was a crack."
When he came to he realised he couldn't move anything, not his arms and not his legs.
He had broken his neck and had severely damaged his spinal cord. John was placed into an induced coma and taken to Sydney where he had emergency surgery on his spine.
Ad. Article continues below.
Kerri-Anne and John have been married for more than 30 years, and she admits the transition has been difficult.
"I want my old life back. And I want my husband back. I have my husband, we're just different now," Kerri-Anne says.
John has nothing but praise for his wife, though, and says "she's never faulted".
From bedside vigils held while he was in hospital to the support she has given him now that he has returned home, John says Kerri-Anne has been with him every day.
Has there been an occasion where your life has changed in a single moment? Tell us about it. Do you have any words of support for Kerri-Anne and John?