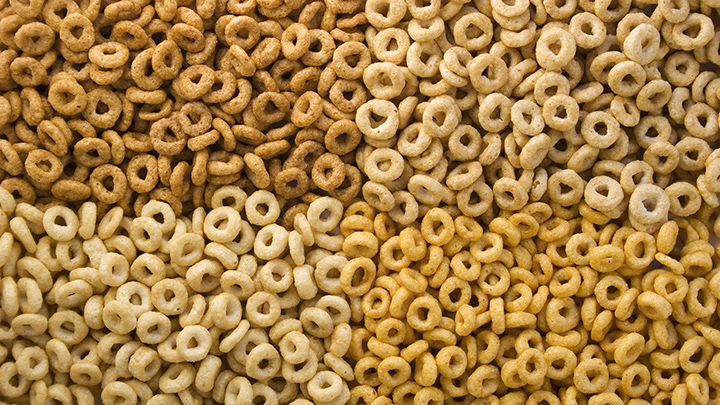 The government's Health Star Rating program has just had a welcome extension as Kellogg's Australia – the company behind cereal brands All Bran, Sultana Bran, Coco Pops and Special K – will be participating in the rating program.
This is particularly welcome as many community-led petitions and social media campaigns have called for more honesty in the labelling of their high sugar cereals.
As more Australians are leaning towards health, the market share of Kellogg's has been slipping in recent years from about 40 per cent in 2010 to just 27 per cent in 2014 based on research from Euromonitor International. Kellogg's has come out saying that these figures are incorrect and they do still hold the largest market share at 35.4 per cent.
"This is another positive step forward for the Health Star Rating system, with another major food producer getting on board. I look forward to more and more products displaying the Health Star Ratings," Assistant Health Minister Fiona Nash said.
The Health Star Rating is a front-of-pack labelling system that will rate products on the overall nutritional content and will assign it a rating from ½ a star to 5 stars. It provides a quick, easy and standard way to compare similar packaged foods.
The number of stars is based on energy, nutrients such as saturated fat, sugars, sodium and protein, and the fruit and vegetable content.
So find out what Kellogg's cereal ratings are below and tell us, what do you eat for breakfast? 
Kellogg's cereal star ratings
All-Bran® Original ★★★★★
All-Bran® Wheat Flakes ★★★★★
Guardian® ★★★★★
All-Bran® Apple Flavoured Crunch ★★★★☆
All-Bran® High Fibre Muesli Almond & Apricot with Sultanas and Pepita Seeds ★★★★☆
All-Bran® High Fibre Muesli Cranberry & Pink Lady Apple with Pepita Seeds ★★★★☆
All-Bran® Wheat Flakes Honey Almond ★★★★☆
Mini-Wheats® Little Bites Chocolate ★★★★☆
Mini-Wheats® Little Bites Original ★★★★☆
Special K Advantage® ★★★★☆
Special K Nourish® with Apricot, Cranberry & Almond ★★★★☆
Special K Nourish® with Blackcurrant, Apple & Pepitas ★★★★☆
Special K Nourish® with Wildberry, Raisin & Pepita ★★★★☆
Sultana Bran Buds® ★★★★☆
Sultana Bran® ★★★★☆
Kellogg's Five Whole Grain Muesli® Sun-dried Apricot, Cranberries & Pepitas ★★★★☆
Kellogg's Five Whole Grain Muesli® Roasted Almonds, Coconut & Flame Raisins ★★★★☆
Special K® Oats & Honey ★★★★☆
Just Right® Original ★★★★
Rice Bubbles® Multigrain ★★★★
Special K® Forest Berries ★★★★
Special K® Fruit & Nut ★★★★
Special K® Original ★★★★
Special K® Whole Grain Clusters with Protein Cranberry, Pepitas & Almonds ★★★★
Special K® Whole Grain Clusters with Protein Flame Raisin & Red Apple ★★★★
Sustain® ★★★★
Corn Flakes ★★★☆
Sultana Bran Extra® ★★★
Rice Bubbles® ★★★
Coco Pops® ★★
Coco Pops® Chex® ★★
Crunchy Nut® Clusters ★★
Crunchy Nut Corn Flakes® ★★
Froot Loops® ★★
Frosties® ★★
Nutri-Grain® ★★
Crispix® ★☆
Comments