Jessica Rowe reveals why she felt like a 'failure'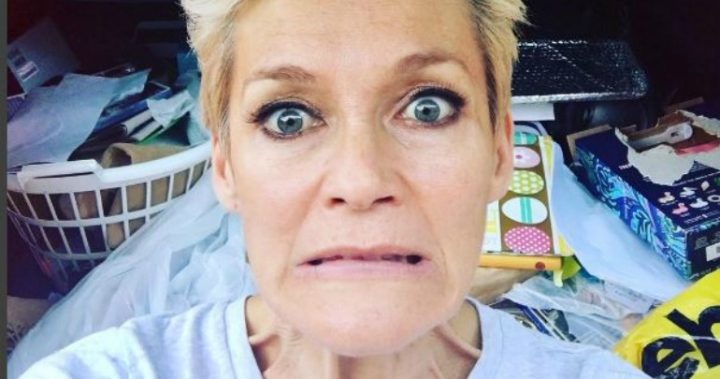 If you've ever been faced with the struggles of having children then you have something in common with Australian television presenter Jessica Rowe.
In a recent interview with The Sunday Telegraph's Body + Soul, Rowe opened up about the struggles she and husband Peter Overton faced when trying to fall pregnant and just how heavy a toll it took on her mental health.
Ad. Article continues below.
"I thought I was a failure as a woman because I couldn't fall pregnant," the 46-year-old says.
She reveals that, as a 35-year-old, desperate to get pregnant with their first child, they were forced to turn to IVF when things just weren't going to plan.
Ad. Article continues below.
"When I did finally have Allegra, after going through IVF, I felt worse. I had this idealised, perfect image of what being a mum would look like and it was nothing like that," she says.
Rowe says she was "crippled by the level of despair and sadness" she felt.
"What made it worse was that I knew how lucky I was so I told myself I had no right to feel so wretched. There was a period when I was sure I was losing my mind."
Ad. Article continues below.
Of course you now know that rather than losing her mind, Rowe was in fact suffering from post-natal depression.
The condition is said to affect at least one in five new mothers.
To make matters worse, Rowe says that while she was on maternity leave with Allegra she was dumped from her hosting seat on the Today Show.
Rowe and Overton have two children — Allegra, 10, and Giselle, 7.
Ad. Article continues below.
She talks candidly about the bullying and sexism she both witnessed and was experienced to in newsrooms over the years, and says now, "The older I get, the less I care about what people think".
Was post-natal depression something you experienced when you became a parent? Has there ever been a time where you felt like a failure? What do you think of Jessica Rowe's motto for not caring about what other people think? Share your thoughts with us.