Ita Buttrose needs your help with something dear to her heart…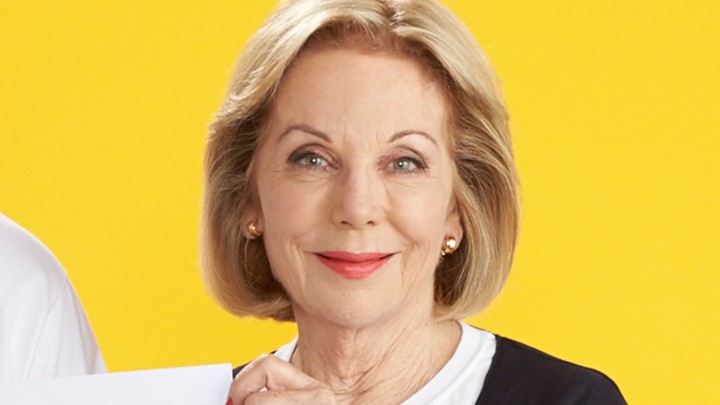 Far too many of us in the Starts at 60 community have seen Alzheimer's disease up close. Few things are as heartbreaking as watching a friend or family member undergo this slow decline.
Ita Buttrose can relate to this all too well, having supported her late father through the highs and lows of this challenging time.
"I cared for my father when he was diagnosed with vascular dementia and was fortunate enough to be able to care for him at home until he died just 10 days before his 90th birthday.
"During Dad's dementia journey I shared many times of laughter, sadness and tears with him and my family, and I well understand the additional pressures on family carers who are caring for someone with dementia.
"It is an emotional and tough time for families and also for the person with the diagnosis of dementia. Caring is a 24/7 job and a big responsibility, and it's not easy to watch someone you love change while you do your best to make life as good as you possibly can for them.
Ad. Article continues below.
"That is why I have committed myself to campaigning for the race against dementia – a cause close to my heart. Memory Walk & Jog is a great way for men, women, boys and girls to support people living with dementia while doing something beneficial for themselves at the same time.
"We need as many people as possible to get behind Memory Walk & Jog and we need your support more than ever. Please join me in the race against dementia".
Starts at 60 readers in NSW now have a great opportunity to raise invaluable funding and awareness for Alzheimer's Australia. Click here to sign up for Memory Walk, or read on to learn more…
For Ita, the 2016 Memory Walk & Jog is an event that cannot, and should not, be missed.
Ad. Article continues below.
Memory Walk & Jogs are happening around the country – starting with New South Wales at the end of February.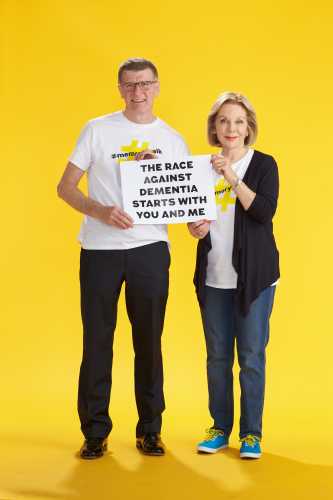 By signing up for Memory Walk & Jog at www.memorywalk.com.au, you can help to continue to provide much-needed support services to those living with dementia, their families and carers.
Participants can choose to take part in a short family walk, a long walk or a competitive run. They can walk to remember a loved one, run in support of a friend or neighbour, enter as a group or do the race individually. Fast or slow, everybody is welcome. Fundraising is easier than ever before and can be lots of fun. So get involved, get fundraising and help us help people in your community.
Memory Walk & Jog dates for 2016 include:
NSW – Wollongong– 28/02/2016
NSW – Western Syd – 13/03/2016
SA – Adelaide – 19/03/2016
NSW – Port Macquarie – 3/04/2016
QLD – Brisbane – 17/04/2016
VIC – Melbourne – 17/04/2016
NSW – Sydney – 1/05/2016
NSW/VIC – Albury – 22/05/2016
NSW – Hunter – 29/05/2016
Ad. Article continues below.
More than 342,000 Australians live with dementia and it is the single greatest cause of disability in older people, aged 65 years or above. However, no prevention or cure is available for most forms of the disease.
The increase in Australians diagnosed with dementia every day means that by 2060, spend on the disease is set to surpass that of any other health condition.
Dementia is most common after the age of 65 years – almost one in ten people over 65 are diagnosed with the disease.
Many people are touched by dementia, not just the individual with the disease. It is estimated 1.2 million people are involved in the care of a person with dementia and families often find it difficult in the initial stages to deal with diagnosis.
The statistics are alarming –there are an estimated 1,800 new cases of dementia in Australia each week; approximately one person every 6 minutes. This is expected to grow to 7,400 new cases each week by 2050 if no action is taken.
Ad. Article continues below.
But a few simple steps today – and some much-needed funding – can make an enormous difference tomorrow. 
This post is sponsored by Alzheimer's Australia NSW. It was written as we feel it delivers valuable insights into a topic important to the Starts at 60 community. For more information, please visit www.memorywalk.com.au