Is your significant other making you fat? Health experts say they are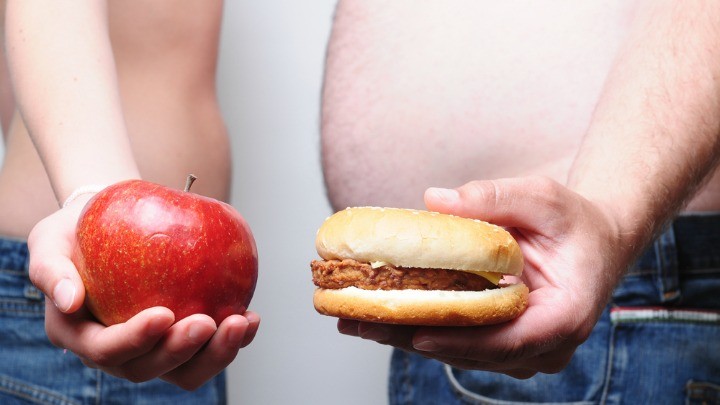 After years of saying genetics have the biggest influence over whether or not you are prone to obesity, experts now say it's your partner who is most likely to blame.
A new study has found people who are genetically prone to obesity can still overcome their weight struggles and lead a healthy life; it's the influence of your partner you have to watch out for.
The study, which was conducted by health experts at the University of Edinburgh and published in the journal PLoS Genetics, says the lifestyle you lead with your partner has a more significant effect on weight than your genetics.
"Although genetics accounts for a significant proportion of the variation between people, our study has shown that the environment you share with your partner in adulthood also influences whether you become obese and this is more important than your upbringing," the study's lead author, Professor Chris Haley, said in a statement.
Health experts have recently been catching onto the idea that married people, or people in relationships, often encourage unhealthy eating without even realising it.
Ad. Article continues below.
When couples first start to live together there are often major changes to their diets, particularly for women who tend to eat increasingly larger potions sizes similar to their partners.
Having children is another significant event for women who often find weight problems begin after the birth of their children.
President-elect of the World Obesity Federation Professor Ian Caterson told The New Daily there is a strong link between marriage and weight gain.
"It's probably a change in their eating pattern because they're now cooking for two," he said.
"Also, people who play sports or other physical activities tend to stop once they get married or start a family.
Ad. Article continues below.
"The other relevant milestone is having children. A lot of women date their weight problems from their first or second pregnancy."
So does this mean you have to leave your partner if you want to lose weight? Of course not!
Professor Mark Harris, chief investigator at UNSW's Centre for Obesity Management says one of the best ways to lose weight is to set a common goal with your partner.
Working towards weight loss and a healthier lifestyle together encourages you to stick to your diet and exercise regime as your get to enjoy the results together.
"It's difficult within a family to have your own unique lifestyle, so trying to build up good habits together is kind of reinforcing," he said.
"Trying to establish healthy patterns of behavior isn't always the easiest thing to do, but nagging people and just saying things like 'don't eat that' is almost certainly counterproductive."
Did you find it more difficult to control your weight after you got married and had children? What do you do to stay healthy?