Incredible breakthrough in depression treatment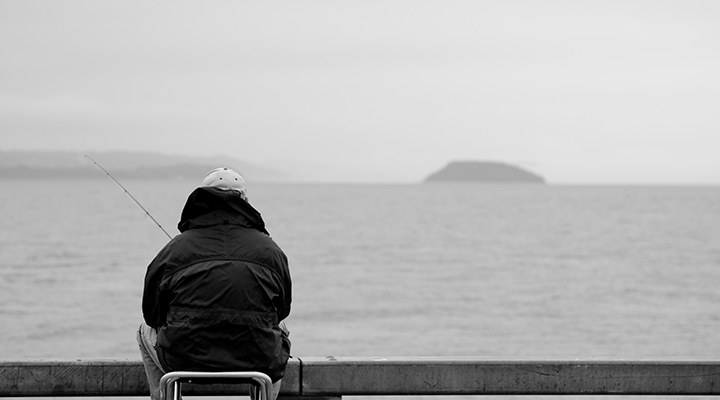 For so long the only medication available to depression sufferers have been SSRIs. These drugs had a 50-70 per cent effectiveness rate, took several weeks before they actually had an affect on the patient and cause significant side effects. However for the first time in almost a decade, there may be a faster, more effective, less risky alternative.
Scientists from Britain have created a potential new treatment for depression by combining a medication for pain relief with one for combating addiction.
A research team at the University of Bath have combined buprenorphine, a painkiller used post-surgery, and naltrexone, a drug used for treating addiction and tested the combination on mice. What they found was this combination, which uses a different pathway in the brain to SSRIs, actually produced depressant-like responses.
Evidently, the product is only at the stage where it's undergoing laboratory testing however the researchers said they are incredibly hopeful it will be a fast transition to becoming available for depression treatment as both products are currently licensed for other conditions.
Right now, one in six Australians will face depression or anxiety at some point in their life. That is such a high number, yet so many don't have the support they need to recover and find the right frame of mind again. So if this drug can help people suffering to find balance in their lives again, it's a drug that is well worth supporting.
Ad. Article continues below.
Tell us, has your life been touched by depression in some way, even if it was someone you loved who was fighting the battle? Share your story in the comments below…
In most people, feeling happy and joyous comes from endorphins being released in your body… Some natural ways to boost your release of endorphins include: 
Go for a gentle walk or some light exercise
Catch up with friends and have a good laugh
Eat a healthy, balanced diet, but remember to treat yourself
Get nostalgic and remember the happiest moments from your life
Have something to look forward to 
Be grateful, every day be grateful for one thing and write it down