Improve your heart function with this amazing vitamin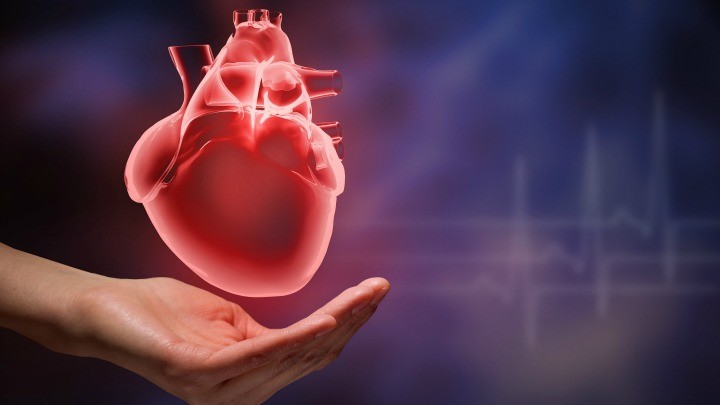 If you're looking for ways to improve your heart health it could be as simple as simple as boosting your vitamin D intake according to new research.
Dr Heidi May, who was a lead researcher in one of the studies, says the vitamin D levels of 4,200 individuals aged between 52 and 76 years were assessed. More than half of the group had coronary artery disease while a quarter of the group suffered from diabetes.
She says the study focussed on measuring the elements of vitamin D that are produced during metabolism and the link it has with heart attack, stroke, heart failure or death.
"Our study found that low levels of both total vitamin D and bioavailable vitamin D appear to be associated with poor cardiovascular outcomes," Dr May says.
Vitamin D has been shown to boost heart function, the results of which are nothing short of "amazing" according to senior lecturer and consultant cardiologist at the University of Leeds in the United Kingdom, Dr Kalus Witte.
Ad. Article continues below.
He told The Independent that a daily dose of vitamin D3 could dramatically improve heart health in people with diseased hearts.
Dr Witte was at the helm of a five-year study of more than 160 patients with heart failure and found that taking a 100 microgram vitamin D tablet improved the amount of blood pumped with each heart beat in those patients with heart failure.
Vitamin D is already regarded as being vital for healthy bones and teeth, but as people age their natural levels decrease, Dr Witte says might have something to do with the skin's ability to manufacture vitamin D.
The sun is the most common source of vitamin D, but it can also be found in oily fish, eggs and can be added to some foods like cereals.
Vitamin D Supplements May Improve Cardiac Function in HF Patients https://t.co/qahZNW32ua #ACC16

— ACC Education (@ACCCardioEd) April 4, 2016
Ad. Article continues below.
How treating depression can lower the risk of heart damage
Also from the American College of Cardiology conference is news that effective treatment of depression can reduce your chances of major heart problems.
Depression is a known risk factor for heart attack, stroke and even death, however Dr May and her team at the Intermountain Medical Centre Heart Institute in the US found that depressed patients who received effective treatment could lower their risk of heart damage to the same level as a person who had never suffered depression.
"Our study shows that prompt, effective treatment of depression appears to improve the risk of poor heart health," Dr May says, highlighting that a full clinical trial is needed to fully evaluate the observations.
Is heart health a concern for you? Would you speak with your doctor about increasing your vitamin D intake?