If you take over the counter pain killers, you should know this...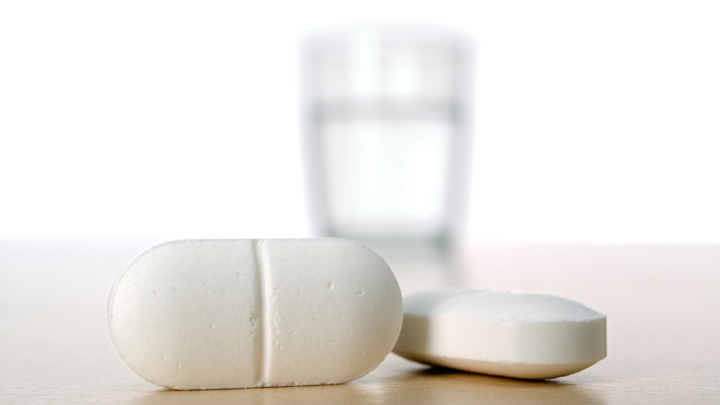 To the average Australian, painkillers seem harmless. They're then when you have a headache, backache or after a dentist appointment and they simply make you feel good again. However there's a dark side to over the counter painkillers that has caused serious damage to Australians over the last few years – so much so that over the counter painkillers may one day become a thing of the past.
Health authorities are considering changing access to a range of painkillers and moving them from a schedule three drug to a schedule four drug – requiring a prescription from your doctor first. This means that for pensioners, the already expensive trip to the doctor will become more frequent, costing us even more.
The Sydney Morning Herald reports that about 150 codeine products that are currently old over the counter will become prescription only over the next couple of years.
Medicines affected by the change could include Codral Original Cold and Flu Tablets, Nurofen Plus, some Panadeine, Aspalgin Soluble tablets and Mersyndol Tablets, which are marketed for short-term pain such as headaches, toothaches and period pain.
Science and trials have shown that when these drugs are controlled properly and taken in the correct dosage, they are harmless, efficient and effective when it comes to managing pain. And most of the population would agree. However, there's a small minority who are using it dangerously – overdosing, becoming addicted and are facing major health complications or death as a result.
Ad. Article continues below.
One of the particularly dangerous trends medical professionals have seen is when people mix excessive amounts of ibuprofen with excessive amounts of codeine, leading to gastrointestinal damage and internal bleeding.
In 2013, Monash University researchers reported nine deaths over a decade linked to toxicity from codeine-ibuprofen medicines. Some Australian addicts would visit multiple pharmacies in one day to purchase them without suspicion.
Recent government agency data shows the number of Australians being treated for codeine addiction more than tripled over the decade to 2012-13, from 318 to more than 1000 a year so it is a serious problem that does need to be stopped.
But what will it mean for us?
A lot more doctor visits it would seem or alternative product selections. We're already facing increasing medical costs with each doctors visit and this will only make us need to visit more.
So tell us, would you support pain killers going prescription only? Or would that make things difficult for you? Share your thoughts in the comments below…