If you need help, ask for it. I should know...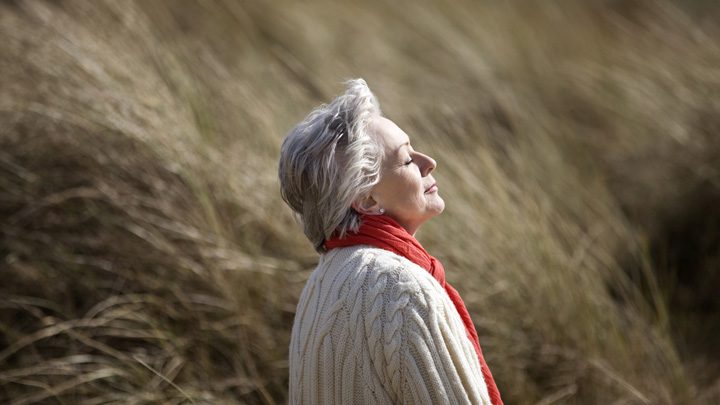 For years I never asked anyone for help. I didn't need it, I would say to myself. Only people with real problems get help… but turns out, I did have a real problem, and I did need help. It took a while to realise that.
I hadn't had the happiest life. I was an only child born to a father who was in the RAAF and a mother who was very annoyed she had a child. I didn't receive a lot of love as a child, and as a result became quite shy and had trouble making friends. Bullying went on but when I left school at 15 to work full time in Melbourne, I thought this was my moment to shine, and for a time, yes it was. I made friends in my job and before long I moved to Sydney and met my partner. We fell madly in love and married at 20, much to my parents' disgust. Then one night we went to dinner and he told me a horrible secret: he was gay, and had a lover. He said he was packing his bags and moving to Asia to be with him. I barely had time to process the news. And little did either of us know, I was 8 weeks pregnant. So yes, my husband was continuing to be intimate with me, but also his lover. It was an awful time. I decided not to tell my lying, cheating husband that we had a baby on the way, and hid it. I loved that baby despite her father's indiscretions.
For a time, it was just me and the baby. I'd feel her kick and I'd dream of our lives together, I'd sit up her room and sing lullabies. It was something I'd always dreamt of. I went into labour on January 29, 1975 and I'll never forget my doctor's face when she came out – he was upset. "I'm sorry, Linda. Your baby…." he couldn't finish his sentence. I had a stillborn daughter. It didn't feel real and for weeks afterwards, I would tell my family she was too tired to see them and would make up stories. I had no idea.
Ad. Article continues below.
40 years on and I have two adult children and have another ex husband. I have always been quick to get upset and have had a short temper but I never knew what caused it. I would spend nights crying and wondering, what's wrong with me? But still, I never thought the shrink's chair was for me. Then I read a story online about a woman who had lost her child and it had become a catalyst for issues in her life. Reading the words sounded exactly like me. I didn't know what it felt like to be happy; life was constantly stressful and I was highly anxious and untrustworthy. I never realised it was all connected to those events from my childhood: abandonment from my parents and husband, trust issues from my husband, loss and grief through my husband and child… it was a massive realisation for me.
So I took the first step… I found a female psychologist online and we talked for hours in her office. She said all the things I wish I'd known all along. I didn't know I could feel better, but at 63, I am now, I really am.
If you need help, even if it's just a bit of guidance or someone to talk to, you can get a mental health plan from your doctor and speak to a psychologist for a small fee. It's not scary, but it is life changing.
Share your thoughts below.