'I thought I was dead': Simon Cowell speaks out after nasty fall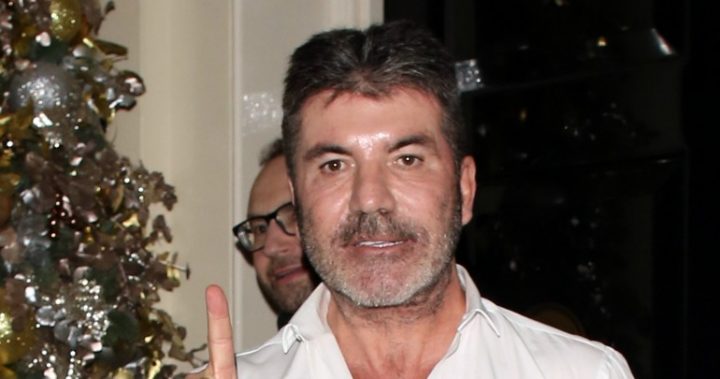 He's one of the toughest judges around when it comes to reality TV competitions but Simon Cowell revealed that he recently thought his numbers were up.
Back in October, the 58-year-old was rushed to hospital after suffering a nasty fall in his home.
Reports at the time suggested that the TV star fell down a flight of stairs.
He was stretched out of his home wearing a neck brace with the injury being so severe that it caused him to miss the first live show of The X Factor in the UK.
Ad. Article continues below.
Read more: Simon Cowell misses live show due to health issue
While he's since made a recovery, the father-of-one has now revealed just how serious his injury was.
Appearing on British talk show This Morning, the former American Idol judge said that it all happened when he went to get a drink.
"Well, it's kind of embarrassing, actually," he admitted.
"I went down to get some milk, which isn't very rock and roll. Because I was feeling a little bit light-headed and then I fell down the staircase.
Ad. Article continues below.
"I thought I was dead, first of all. I swear to God."
He even revealed that he thought he'd gone to heaven when he awoke to find one of his staff members leaning over him to see if he was ok.
Cowell continued: "One of the guys in the room with me, Ben, who has worked with me for years, as I woke up I saw his face and I thought, 'this wasn't my idea of heaven'.
Read more: America's Got Talent contestant's surprising secret
"We both thought I'd broken my neck."
Ad. Article continues below.
While he laughed off the incident, he did admit that he was feeling much better.
"I'm fine now," he revealed.
The incident is one of many Cowell has suffered this year.
Earlier in the year, he missed further auditions for his hit TV show after being struck down by a mystery illness.
He's set to return to TV in the new year with new seasons of America's Got Talent, Britain's Got Talent and The X Factor.
Have you ever had a nasty fall? How long did it take you to recover?