HRT might not protect post-menopausal women from heart disease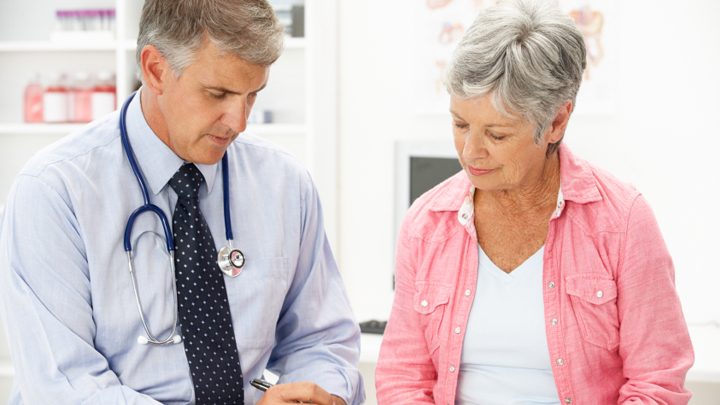 Hormone replacement therapy, or HRT, controls menopausal symptoms and has also been used for the prevention of heart disease in post-menopausal women for years. But new research today is showing that HRT may not benefit post-menopausal women and could in fact increase chances of stroke.
When women go through menopause, their heart is put to the test. Your doctor most likely took you through what to expect in menopause, and may have outlined what happens to your heart after menopause. Oestrogen is thought to be a factor in heart disease increase among post-menopausal women. It has a positive effect on the inner layer of artery wall, helping to keep blood vessels flexible. This is why it's suggested we take HRT to accommodate for our loss of oestrogen however it has now been proven to do little to nothing.
In a new study that looked at 40,000 women across the world, the results shockingly showed that HRT does not have an protective effects against death of any cause, particularly cardiovascular disease, non-fatal heart attacks or angina. It actually increased the risk of stroke in post-menopausal by a small, but worrying amount.
The authors of the study explored what effects taking HRT had on women who started the treatment in the first 10 years of menopause. It did have a small amount of protection against death and heart attacks, and didn't increase stroke º though the risk of deep vein thrombosis did increase.
Dr Henry Boardman from the Department of Cardiovascular Medicine at the University of Oxford said, "The evidence we have provides some support for the so-called 'Timing Hypothesis', but we should bear in mind the size of this effect. When we looked at the results according to the age of women, or by how long since their menopause that they started treatment, we found that if 1000 women under 60 years old started hormone therapy we would expect six fewer deaths, eight fewer cases of heart disease and five extra blood clots over about seven years, compared to a 1000 similar women who did not start hormone therapy".
Ad. Article continues below.
So what can you do if you're taking HRT and are concerned about your long-term health? According to Dr Boardman, "Hormone therapy remains a valid treatment option for women who are significantly troubled by menopausal symptoms, however the risks and benefits of such treatment vary according to age and medical history. Discussion with your GP is recommended when considering treatment".
What do you think? What problems have you had after taking HRT? Or have you decided not to use HRT? Tell us below.