How you can get the most out of your visit to the doctor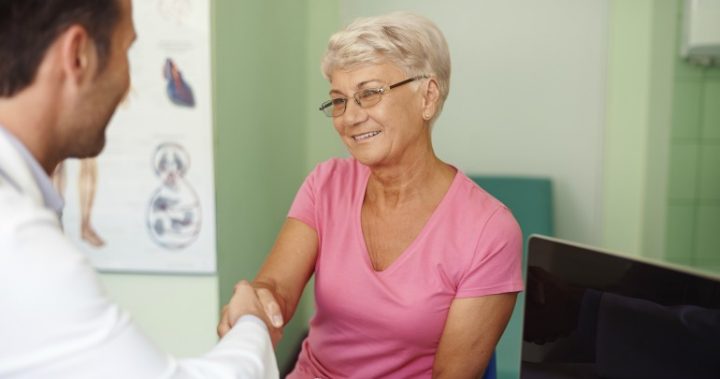 My husband and I were sitting in the waiting room of our family doctor recently. We don't often have to visit our doctor — thankfully we are in reasonable health — but when we do I like to ensure that we are well prepared for the appointment.
Over the years I've noticed that most general practitioners I have seen spend an average of about 20 minutes with me for what I would consider a routine examination. Of course, there are rare occasions when such appointments stretch out, but that's how long most GP's visits last.
It seems an awfully short amount of time.
How can you be sure that they are getting all the information they need to fully understand your medical condition. I have also been caught out having left the doctor's office only to remember something that I didn't get to ask them.
On this occasion we happened to be one of the last appointments of the day, so I took the opportunity to ask my doctor what tips they would offer to ensure a successful visit in the future. One that would allow us to get in, get the information we all needed and get out without wasting anyone's time.
Ad. Article continues below.
I was reminded of that famous line from the movie Jerry McGuire: 'Help me… help you. Help me, help you."
Get yourself prepared before the appointment
If you spend some time thinking about and recording your health status you are more likely to ask questions during your visit to the doctor and therefore you'll come away more satisfied. Writing things down is particularly beneficial if you have trouble remembering things, like I do.
Having the details will also be of benefit to your doctor. You will be able to tell them about the progression of your ailment, such as you developed chest pain, then you had a tingling sensation in your fingers, and so on… You will also be able to update them on any medications you are taking and the dosage you have been prescribed, even though they might have this information on your file.
Go into detail about how you are feeling
Ad. Article continues below.
No one knows your body like you and it's important you provide a truthful response to your doctor. Yes, you are likely seeing them because you aren't feeling well, but the devil is in the detail. I had been having trouble sleeping when I went to see my doctor, but other things your doctor needs to know include any increase or decrease in your appetite, any changes in your mood or sex drive, and any aches and pains.
Don't be embarrassed
It's likely your doctor has heard a lot of personal ailments in their time in the profession. It's all a part of the job. Don't then be embarrassed to talk about the personal problem you might be facing. My doctor told me that one of the best ways a patient can ensure there is no awkwardness when it comes to discussing the topic is to practise discussing the issue out loud before the appointment.
"If you run through the conversation in front of a mirror and say 'I've been passing wind uncontrollably' or the like chances are it's something I have had to deal with on more than one occasion," my doctor says.
Your doctor is not Dr Google
Ad. Article continues below.
While it's great you have an interest in your personal health and wellbeing, if you've searched your symptoms online and come up with an illness it can make it difficult for your doctor to treat you.
"I once had a patient who had convinced himself that his headaches were the result of a brain tumour," the doctor says. However, they said that after a review of the patient's medical history it was likely the result of stress and tension that the patient had been exposed to through work.
Allow your doctor to present you with their professional assessment and proposal for treatment. It could also save you money in the long run.
Take notes
Just as you would take notes of your condition into the appointment with you to assist your doctor, so too should you take away notes on the outcome of the conversation. In my case, my husband and I often visit the doctor together so that we have a second set of ears listening to what is being said and we've found it particularly helpful when recalling the names of medications and treatments.
When was the last time you visited your health care professional? Do you have any tips on how you can get the most out of your appointments? Share them with us.