How to protect yourself from pneumococcal pneumonia
Sponsored Content
Health
1 year ago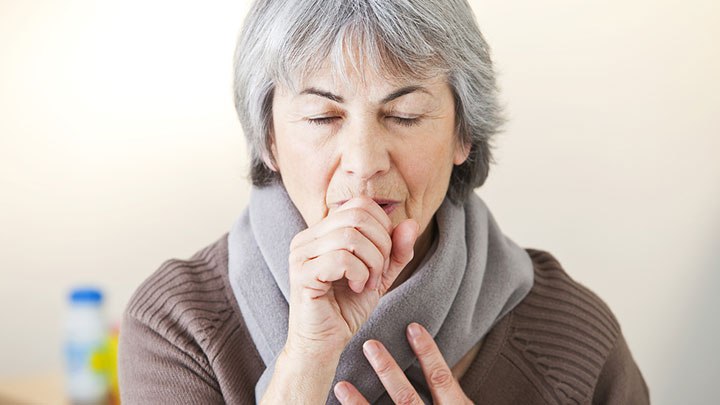 Your next bout of cough, fever and chills could be much more serious than a cold. It may be a sign that you have pneumococcal pneumonia, a potentially life-threatening, lung infection caused by the pneumococcus bacteria.1
There are many types of pneumonia. One of the most common types of bacterial pneumonia is pneumococcal pneumonia. 2
Adults aged 65 and over, or those living with chronic diseases like diabetes or heart disease, are at higher risk of this potentially serious disease.1
Ann, 73 from Adelaide, contracted pneumococcal pneumonia about three years ago and was hospitalised for nearly a week.*
"I thought it was good night nurse, I honestly thought my time was up. I was really quite sick," said Ann.
According to studies, the average hospital stay for pneumonia rises with age, ranging from six days for those aged under 65, to 13 days for those aged 65 or over.3
Often spread by inhaling infected droplets in the air from a cough or sneeze of an infected person, pneumonia causes the air sacs in the lungs to fill with fluids and stops them working correctly .1
The good news is, there are ways to protect yourself against pneumococcal pneumonia including vaccination.1
According to Adelaide GP, Dr Rod Pearce, "Pneumonia can strike anytime, anywhere, or at any time of year. While anyone can contract the infection, the risk increases after we turn 65, so it's important to take preventative measures to protect yourself from the illness."
"Even healthy adults as young as 65 are at increased risk of pneumococcal pneumonia," Dr Pearce said.
Our immune system naturally weakens with age, making it harder for us to fight off infections and diseases as we grow older.
Pneumococcal pneumonia can in severe cases be fatal and the risk of it causing death increases in the elderly.
If you experience any symptoms of pneumonia, such as rapid or difficulty breathing, cough, fever, chills, contact your GP straight away.2
"My personal struggle with pneumonia really showed me first-hand, just how serious pneumococcal pneumonia can be," said Ann.
Ann has since made a full recovery and now enjoys her days with her family. She adores spending time with her 10 grandchildren.
She pursues an active lifestyle and participates in a regular walking group. She also works as a hairdresser for a local aged care facility three days a week.
"I tell all of my clients at the aged care facility and everyone I know, to talk to their doctor about how to protect themselves and their loved ones from pneumococcal pneumonia," said Ann.
If you are 65 years old or over, visit your doctor to discuss the ways to help protect against pneumococcal pneumonia including vaccination.
To learn more, head to www.pneumorisk.com.au.
References
Seqirus (Australia) Pty Ltd. ABN 66 120 398 067. 63 Poplar Road, Parkville, VIC 3052. Seqirus™ is a trademark of Seqirus UK Limited or its affiliates. Date of preparation: November 2016. PNEU/1116/0072.
*Patient experiences of pneumonia may vary.