How to 'have the conversation' about mental health…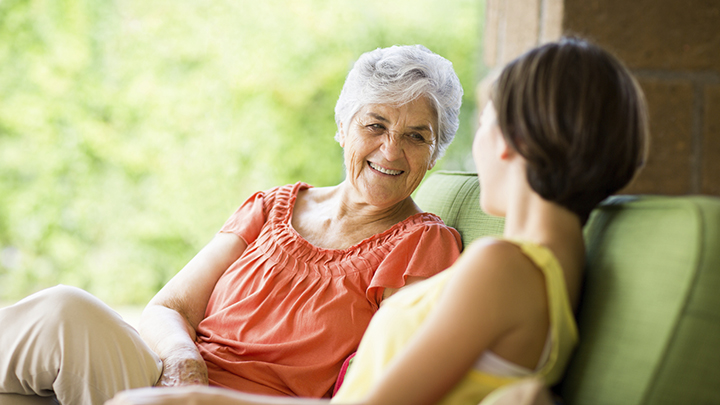 Many people can be reluctant to approach a friend or loved one they are concerned about, worrying they may say or do the wrong thing to someone who might be struggling.
With one in seven Australians experiencing depression in their lifetime, and one quarter experiencing an anxiety condition at some point in their lifetime, it is likely we will all either face a mental condition ourselves or know someone who has at some point in our lives.
Having the initial conversation can be daunting, and beyondblue has information that can help.
The most important thing for everyone to understand is that a single conversation can make a difference. Sharing feelings can improve a person's mental health and for some people, that initial conversation can be the first step on the road to recovery.
Here's why and how you should and can have the conversation.
Ad. Article continues below.
How can having the conversation help?
Having a conversation can provide a sense of relief for someone struggling with mental health issues – like a weight is being lifted. A beyondblue speaker named Brian said, "Start anywhere. It's the process of talking about it that helps." The first conversation can lead to more, as many as you'd like, with each one a positive step to recovery.
Ad. Article continues below.
Who do you talk to? 
There are many people available to talk to. If talking to friends and family is difficult for you, speaking with a professional such as your GP or a therapist might help. For one woman, Dale, having a conversation with a professional made it easier to open up to her friends and family. "After my first visit I wanted to share with my husband rather than keep it to myself, and I'm glad I did," she said. There are also services like the beyondblue Support Service on 1300 22 4636 or the beyondblue web chat service, available 3pm to 12am (AEST) by clicking here.
Ad. Article continues below.
What do you say? 
Having a conversation is a chance to share your story and voice your feelings. When you decide to talk to someone, you have control over how much you share with them. You can talk about the things that are important to you and explain how you've been feeling.
The beyondblue Depression Monitor (2014) showed some people have unhelpful beliefs about supporting someone with depression or anxiety, believing it is helpful to keep out of a person's way or encourage them to put a brave face on. beyondblue's advice is to have a conversation with someone you are worried about to let them know they have someone to turn to if they wish.
beyondblue would like every Starts at 60 reader reader to remember that having a conversation can help those around us. People don't have to wait until they are experiencing symptoms of a mental health condition before reaching out, if mental health is talked about as a part of our everyday lives, it will be easier to seek help if mental health problems emerge.
Ad. Article continues below.
If you are worried about someone you know, we encourage you to ask how he or she is. And if you're asked about your mental health, answer honestly.
If you would like to talk through any concerns with a trained mental health professional, contact the beyondblue Support Service on 1300 22 4636 or via web chat or email available at www.beyondblue.org.au/getsupport Their counsellors will listen, provide information and advice, and point you in the right direction so you can seek further support.
This article has been sponsored by beyondblue. It was written as we feel it provides the Starts at 60 community with valuable insight into a highly important topic. To find out more about the work that beyondblue does and to learn more about depression, anxiety and maintaining good mental health as you get older, click here.