How to get cheaper medical insurance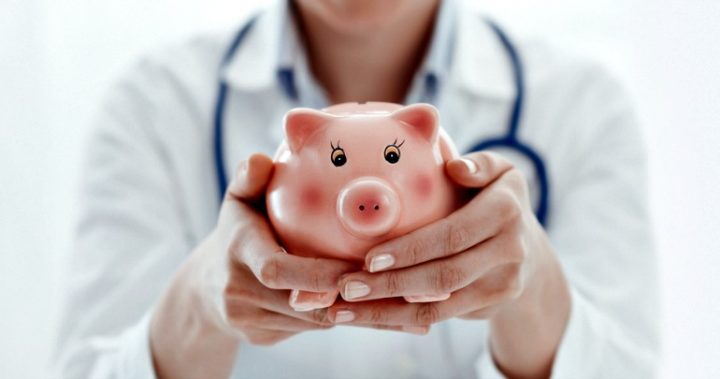 Cheaper medical insurance may sound too good to be true.
But a new study has found that nearly 70 per cent of Aussie would have no qualms about handing over their personal medical records if it meant cheaper cover. 
Would you?
Interestingly enough, 65 per cent of Baby Boomers said they would while three quarters of their Gen Y counterparts or 75 per cent also agreed to forgo their privacy to save a buck. 
The study from comparison site finder.com.au polled more than 2,000 people and revealed 68 per cent, or the equivalent of 7.7 million people would be happy to give access to their private medical details — including everything from frequency of doctor visits to prescribed medications.
Ad. Article continues below.
"It certainly raises the question about how much we value our personal privacy," says Bessie Hassan, finder.com.au money expert.
"Many Australians may be surprised to learn this concept is already in the market, with some insurers using smartwatch technology to track customers' habits and reward them with things such as frequent flyer points for 'healthy' behaviour."
Hassan says as health insurance continues to rise, members are being forced to question the benefits of their policy. 
Since 2010, health insurance premiums have risen by more than 50 per cent on average and today the average insurance policy costs $3,388 per annum.
"Private health insurance is becoming a luxury for some families that they just can't afford so they are being forced to consider any possible option to access cheaper premiums," she said.  
Ad. Article continues below.
While only one-third of covered Aussie would not reveal their medical history even if it meant lower pricing, the finder.com.au research found more men (70 per cent) than women (65 per cent) would be willing to dish in exchange for cheaper private health cover. 
Australia's largest not-for-profit health fund HCF revealed that last year, over $220 million or one quarter of the $853.3 million of high claims (considered more than $7,500) were made by older Australians. 
"Our latest high claims data shows that there is real value in having health insurance at any age," says Cindy Shay, HCF's chief benefits officer.
"For retirees and seniors, this can prove extremely important in providing peace-of-mind when it comes to health issues which may arise later in life."
But would you be willing to reveal your personal medical records in exchange for cheaper cover?
Ad. Article continues below.
It seems Queenslanders are the most willing to have their medical history shared with 69 per cent saying that'd swap their privacy for a lower premium followed closely by NSW and WA at 68 per cent. 
Tasmanians were the least willing at only 42 per cent. 
How much do you value your privacy?
Important information: The information provided on this website is of a general nature and for information purposes only. It does not take into account your objectives, financial situation or needs. It is not financial product advice and must not be relied upon as such. Before making any financial decision you should determine whether the information is appropriate in terms of your particular circumstances and seek advice from an independent licensed financial services professional.