How should Australia help its ageing population... and vice versa?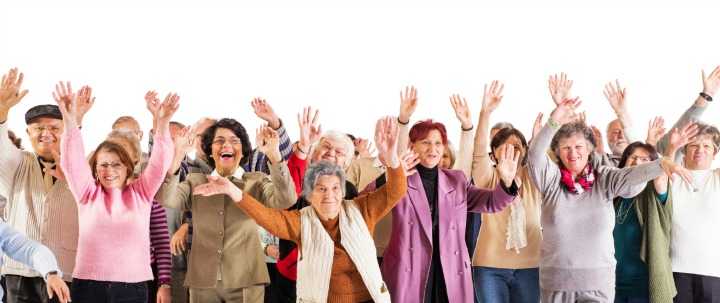 Often we read all the negative stories associated with an ageing population: higher health care and pension costs, increasing dependency, and so on. An economic decline. But a new study paints a more positive picture, though it requires some new thinking, and some hard decisions.
The report has been commissioned by the World Bank, and is entitled Golden Aging: Prospects for Healthy, Active and Prosperous Aging in Europe and Central Asia.
Europe and Central Asia possess the biggest number of an ageing population in the world, 10 years higher than the rest of the world. Why is this relevant to Australia? Because the entire world is seeing an increase in the numbers of older people. This report is meant to act as a guideline for policies to ensure prosperity and health for countries.
"A long-held belief is that ageing populations tend to go hand-in-hand with economic decline," said Hans Timmer, World Bank Chief Economist for Europe and Central Asia. "However, a smaller size of young cohorts opens the opportunity to equip them with better quality education and more capital, ultimately boosting their productivity."
The report suggests that productivity can also be increased by governments working to allow older people to participate more and longer in the workforce. In the same field that they have throughout their lives? No. It's not a certainty that the skills of the ageing simply deteriorate, they may instead shift to new things. This sounds fine in theory, but such a 'shift' can be a daunting experience, wouldn't you agree?
Ad. Article continues below.
It suggests that a 'big picture' view of looking to shore up countries against any problems associated with ageing be implemented. For one thing it is likely that governments investing in early childhood development would see a tremendous impact on the brain capacity and health status down the line as the population ages.
Indeed, attention to education at any age reaps economic benefits for countries and individuals alike. Education will help reduce the wage gap between low- and high-skilled workers, which is currently large, and which increases with age.
One of the authors of the report sums things up nicely:
Rather than resist demographic change, ageing should be seen instead as an achievement. Institutions can be changed to embrace this new demographic reality. It will require creativity, but it can be done!
Do you think our government needs to address now what is being done to help Australia as its population ages? What suggestions would you make that would help both ourselves as individuals, and our nation?