How home care communities combine independence and support
Sponsored Content
Aged Care
12 months ago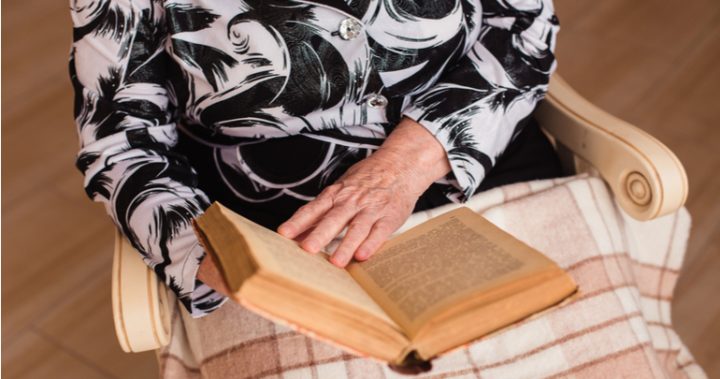 Having the cleaning and cooking taken care of can free up time for more enjoyable activities.
What if your mum or dad could retain the independence of living in their own home, enjoy the support of close-knit community and still have home-help on call at any time of the day or night if they need it?
And what if, should their health later deteriorate, they could obtain higher-level care without the stress of selling up and moving into a nursing home?
It sounds too good to be true, but a new style of aged care is gaining ground in Australia, fuelled by a shake-up in the funding of home care, and recognition of the fact that Aussies are living longer than ever before, which means that their residential requirements could change many times after retirement.
Home care communities aim to be a 'one-stop shop' bringing together the independent living of a traditional retirement village, the day-to-day services available from a home care agency and the more intensive health support of a nursing home.
So far, Freedom Aged Care is the country's only large home care community provider, with communities ranging in size from 40 to 110 homes, and residences from studio layouts to three-bedroom dwellings, in Queensland, New South Wales, Victoria and Tasmania.
"A home care community is a genuine alternative to a nursing home because it can supply the same level of intensive health and medical care if needed, but in the happier environment of your own home," Craig Flett, national marketing manager of Freedom Aged Care, says.
Flett says that while some people investigate moving into a home care community for themselves, 80 per cent of the enquiries Freedom receives come from family members seeking a housing solution for their older loved ones.
He advises families to concentrate on the life the resident would want to live, rather than simply weighing up the merits of buying into a retirement village versus a contracting home care agency or moving into a nursing home.
"When families are looking for the right solution for a loved one it's imperative that they focus on three core criteria," Flett explains. "Does this solution give their loved one normality of life, with freedom, choice and independence? Will they be able to care for a loved one until end of life? And, is it affordable?" .
Then, trial stays can be arranged to ensure that everyone is happy with the new set-up.
Flett says there are a few big pluses to choosing a home care community, mainly around the level of freedom residents have to dictate the amount of assistance they receive and when.
For one, he says day-to-day stress is virtually eliminated because residents can call for home or health help 24 hours a day, seven days a week. Secondly, residents can choose to cook and eat independently or have all meals catered for by Freedom.
Residents can increase or decrease their level of care as they see fit, tailoring it to suit their changing lifestyle and conditions.
"It's one thing to give someone assurance and peace of mind," Flett says, "and it's another thing to give them life again. Residents' families say they look 20 years younger once they they've got that peace of mind and they can just concentrate on enjoying themselves.
"Some testimonials from residents that we get after just four, eight weeks, are exceptionally rewarding."
Thirdly, pets are welcome, with Freedom's services, even the pets get a care plan, and properties with small gardens are available. As at many retirement villages, the communities participate in social activities and outings.
Finally, and as Flett says, most importantly, choosing a home care community means that if a health condition worsens, or one person in a couple develops a more serious health issue, there's no need to move to leave the community.
Registered nurses and clinical case managers are on staff to treat residents in their own home.
Dementia care and palliative care is also available so that, barring exceptional medical circumstances, residents are able remain in the home care community rather than being forced to move to a nursing home.
Flett acknowledges that some prospective residents are concerned that home care communities aren't sufficiently regulated because the sector doesn't fall under the Residential Aged Care Act that governs retirement villages.
But he says Freedom abides by the Home Care Act – which governs home care providers – instead and has a strict framework in place to ensure the organisation is held accountable for its actions.
In fact, he points out that Freedom has developed a care governance framework that allows home care communities to support at least 97 per cent of their residents through to the end of life. This means that very few of its community members ever need to leave their home.
Flett says the expense of a home care community can be another concern for prospective residents.
"But it's definitely not only for the rich," he explains. "It depends on the community, but 40 per cent of all residents are on a full pension."
Weekly services charges and care fees are set at a level that covers Freedom's costs and no more, and those on the Age Pension can defer a portion of these costs. Residents can also access government-funded care packages that help cover the cost of care.
Similar to the way retirement village residency is funded, Freedom residents purchase their home under a 99-year lease and at the end of their time with Freedom, the company keeps a percentage of the resale price, which is known as an exit fee or deferred management fee.
This fee is set as a percentage of the property's value when it is sold on to its next resident, with a higher percentage returned to the seller or their estate.
Would you consider a home care community for yourself or a loved one?