How a short break from wine can turn your health around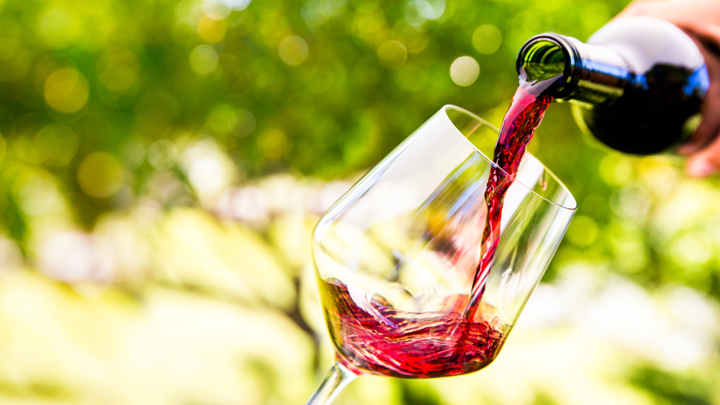 Are we better off with wine, or without it? The answer, surprisingly, could be "both".
It turns out a short break – but thankfully, not a permanent one – could be just what the doctor ordered. New research has found "staggering" results on the health benefits of a short break from alcohol.
According a recent UK study, taking just one month off drinking alcohol can help you lose weight, improve your sleep and prevent serious later-life illnesses and cancers.
Professor Kevin Moore, a liver expert from London's Royal Free Hospital, commissioned the study with a key interest in the short-term health effects of 'Dry January', a month-long break from alcohol (similar to Australia's 'Dry July').
The study was made up of a group made up of 102 men and women in their 40s, who were average drinkers and in relatively good health. In ordinary month, the men were having 31 units of alcohol, while the women consuming about 29 units.
Ad. Article continues below.
By the end of the period, participants had reduced liver stiffness by 12.5% and their insulin resistance by 28%, reports The Huffington Post. Effectively, these men and women had lowered their risk of developing diabetes and liver disease.
"There was certainly substantial improvement in various parameters of the liver." Said Professor Moore. "The other parameters, blood pressure, cholesterol, how well the subjects slept were also substantial," said Professor Moore.
Professor Moore was inspired by a previous experiment in which 10 journalists at New Scientist magazine took one month off drinking alcohol. By the end of the test period, the participants had each lost about 3kg in weight, 40% of their liver fat, and had lower cholesterol and glucose levels.
Getting over the one month hurdle may have a lasting impact on the patients drinking habits, too.
"We think we will find people drink less going forward," Moore said.
Patients in the study reflected average drinking habits, though technically consumed more than recommended by the safe drinking guidelines. Australia's National Health and Medical Research Council recommends consuming no more than 2 standard drinks for both men and women.
How often do you enjoy a drink? Would you try a month free of alcohol?