Hospital headaches: What's going on in our public health system?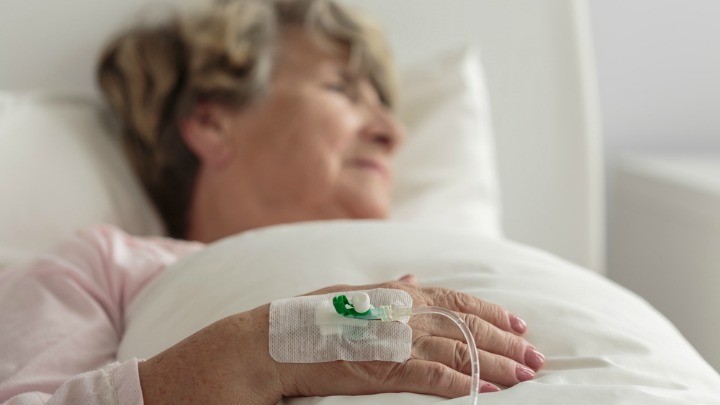 Hospitals have been in the spotlight recently and this week two more cases have surfaced, highlighting that there may be some flaws in our system.
Baby Asha was treated at Lady Cilento Children's Hospital in Brisbane, after receiving burns at Nauru detention centre. She has since been nursed back to health but staff are refusing to discharge her, fearing that she will be deported.
Protesters have also gathered outside the hospital to fight for baby Asha, but now that she is well, should she be taking up a bed that is needed by Australian children who are actually sick?
The mother of a chronically ill three-year-old boy told the Courier Mail the hospital was discharging her son, Matthew, due to a shortage in beds. "A doctor told me there was a bed shortage and I needed to take him home. I stomped my feet and said it was unfair that baby Asha was allowed to have a bed" she said.
After demanding a bed for her sick child he was allowed to stay, "… a gastro doctor said Matthew needed further treatment and would not be released."
Ad. Article continues below.
Why were staff so quick to discharge a sick Australian child, but fighting to keep a healthy baby in hospital?
Justine Christerson, a child health advocate, told CM, "Asha could easily be housed in home accommodation under the care of the hospital."
Ad. Article continues below.
In an other incident Sydney's St Vincent Hospital has come under fire for treating cancer patients with the wrong dosage of chemotherapy.
The
ABC
reports that up to 70 cancer patients have been treated with a, "less than the recommended dose of a chemotherapy drug."
Patients being treated at Sydney's prestigious St Vincent's Hospital received the wrong dosages for head or neck cancer. This error first began in 2012 but St Vincent's Hospital have only, just now, begun contacting surviving patients and their families.
Dr John Grygiel, one of the hospitals medical oncologists, is said to have giving patients a lower dose of the drug, carboplatin, which has different dosages according to individual patient's kidney test, age and sex.
Ad. Article continues below.
The ABC reports that, "for the most common head and neck cancer treatments, the dose is usually between 200 and 300 milligrams. Yet Dr Grygiel prescribed the same flat, 100 mg for all head and neck patients."
Dr Richard Gallagher, director of cancer services at St Vincent's, spoke about the incident on ABC's 7.30, "I think that he felt that the dose he prescribed was genuinely effective and caused less side effects for patients" he said,
"I'm not happy that this has gone on. I freely admit there's clearly a breakdown in clinical governance."
Interestingly, Dr Gallagher would not disclose whether any staff raised the matter internally at the time, vaguely answering, "I don't know. I'm led to believe that there may have been discussions with the medical oncologist, but it's never been discussed with anybody else."
In August of 2015 the hospital accepted that an error had occurred and began conducting an internal investigation. A statement by St Vincent's to 7.30 claims that the under-dosage, "does not appear to have had any type of significant negative impact on the patients' outcome".
Ad. Article continues below.
St Vincent's also claimed that no additional treatment had been required, although four patients relapsed – a rate they claim  is within normal expectations. These claims were confirmed last week by an independent investigator.
Dr Gallagher told 7.30 he was very upset by the issue, but they are only contacting patients who have experienced recurrent disease.
"We're working out how to do it. I mean, we're not going to tell people at the end of an outpatients clinic that there's been a problem with chemotherapy," said Dr Gallagher.
"We need to involve social workers, we need to involve people to have a discussion with them."
On 7.30 Dr Gallagher claims that Dr Grygeil was discipled but allowed to continue to treat patients during the independent investigation, "[Dr Grygiel] has continued to treat patients in a lesser role, under greater supervision," he said.
What is going on in our hospitals? Do we need more funding? Tell us your thoughts…