Have you taken your free mammogram lately?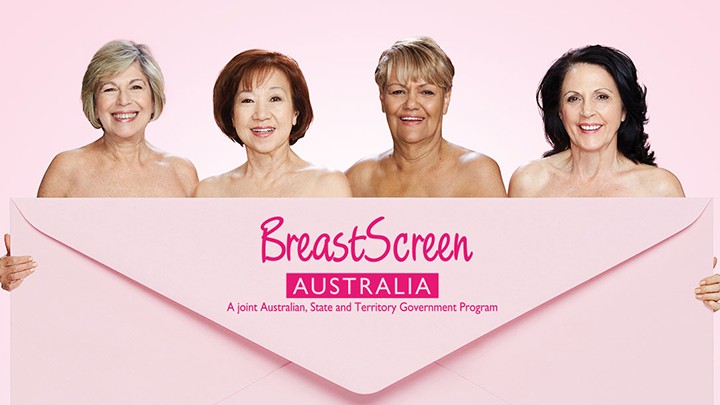 We know one in eight Australian women will develop breast cancer at some point in their lives. We know a free mammogram every two years is vital to detecting it early. Yet it's all too easy to leave that reminder envelope unopened; to let months pass without taking action.
A single, quick phone call – right here and now – can give you the peace of mind you need.
Starts at 60 has partnered with BreastScreen Australia to encourage every woman aged 50-74 to make this quick, potentially life-saving phone call today.
Call 13 20 50 now to book your screening mammogram.
Ad. Article continues below.
In the vast majority of cases, a breast screen will simply end with a "no evidence of breast cancer" ruling, leaving you more confident, reassured and happy..
You will be in and out within half an hour. The mammogram itself will take mere minutes.
After you leave, your mammogram will be carefully and independently examined by at least two specially trained professionals, ensuring you have the best possible chance of detection.
If anything is uncertain, BreastScreen will even cover a follow-up screening for free – and in many cases this, too, will lead to a reassuring "no evidence" ruling.
Should something unwanted be detected, you'll have a vital, potentially life-saving head start. If detected early by mammographic screening and carefully managed, up to nine out of ten cases can be successfully treated.
Ad. Article continues below.
We would like to encourage all women in the Starts at 60 community to be proactive in spreading the word. Make sure your friends and family are aware that the invitation is there for them. Simply mentioning it could be the first step to saving a life.
Call BreastScreen Australia now on 13 20 50 to get started.
This post is sponsored by BreastScreen Australia. It was written as we feel it delivers extremely valuable insights into a health matter important to the Starts at 60 community. For more information, please call 13 20 50 or visit the BreastScreen Australia website.