Has Coca Cola been funding bogus research to make us think their drinks are healthy?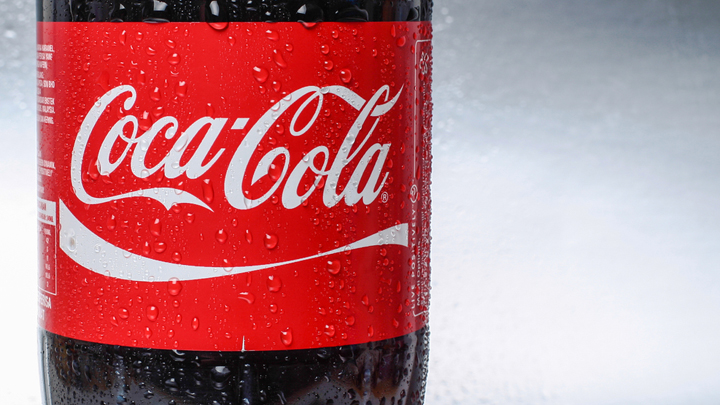 It's no secret that consuming a large amount of anything isn't great for you, including Coca-Cola, but news this week about Coca-Cola's input in health research truly shows the lengths they will go to, to prove their product is safe for consumption.
SMH reports Coca-Cola is funding a campaign to focus the discussion about obesity in Australia on exercise and away from diet as the solution to the health epidemic, however all is not as it seems.
In August 2015, The New York Times published an investigation into Coca-Cola, claiming the world's largest producer of sugary beverages, "is backing a new "science-based" solution to the obesity crisis: To maintain a healthy weight, get more exercise and worry less about cutting calories".
It is truly shocking to think how manipulated we as consumers are by these companies, especially when you read further into it. Coca-Cola teamed up with influential scientists who are spreading this message in medical journals, at conferences and through social media, and providing financial and logistical support.
"Most of the focus in the popular media and in the scientific press is, 'Oh they're eating too much, eating too much, eating too much' — blaming fast food, blaming sugary drinks and so on," the group's vice president, Steven N. Blair, an exercise scientist, said in a recent video. "And there's really virtually no compelling evidence that that, in fact, is the cause."
Ad. Article continues below.
Health experts say this message is misleading and all part of an effort by Coke to change people's thinking about the role sugary drinks have played in the spread of obesity and Type 2 diabetes.
"Coca-Cola's sales are slipping, and there's this huge political and public backlash against soda, with every major city trying to do something to curb consumption," said Michele Simon, a public health lawyer. "This is a direct response to the ways that the company is losing. They're desperate to stop the bleeding".
But it wasn't just the US that Coca-Cola set their sights on: the company has supported health groups and research in Australia.
Coca-Cola made an "unrestricted gift" of $US100,000 ($140,000) to Jeff Coombes, professor at the University of Queensland's school of human movement and nutrition sciences, in 2014 to support research on using exercise to treat metabolic syndrome – a collection of disorders that include obesity and high blood pressure… something Coca-Cola has been accused of causing in the past.
Dr Coombes insisted Coca-Cola had no input or control over his research and said he simply needed the money as "corporate philanthropy has become more important as less and less taxpayer money has been allocated in this area".
Ad. Article continues below.
Coca-Cola said it would reveal all its Australian funding "in the coming months".
To add more fuel to the fire, it turns out Dr Coombes was president of Exercise and Sports Science Australia (ESSA) from 2006 and 2011, when ESSA established Exercise is Medicine in Australia – a global health group which is bankrolled Coca-Cola.
EIM's principles encourage doctors to tell obese patients to exercise, with no mention of their diet – showing perhaps Coke's interests in ensuring the public did not think they had to change their diet, i.e. their Coca-Cola habit, to lose weight.
It's damning evidence, but there's more: when EIM Australia was launched in 2011 at a conference in Sydney, EIM global executive council member Steven Blair made some startling statements: he said there is "virtually no compelling evidence" that fast food and sugary drinks caused obesity.
Why did he say this? Receiving more than $US3.5 million ($4.9 million) from Coca-Cola since 2008, according to The New York Times, may have something to do with it.
Ad. Article continues below.
A spokeswoman for Coca-Cola South Pacific said it would reveal all its Australian grants and gifts soon.
"This is a lengthy process as we are currently compiling details of the projects we have supported dating back to 2010," she said.
The Australian Consumers' Association, has called on Coca-Cola to release the details of organisations it funds in Australia.
A spokesman for Choice said: "Choice believes that any company that would sink to the depths of funding an organisation like the Global Energy Balance Network in the first place can't be trusted to cease and desist such subterfuge.
"If Coca-Cola is serious about being transparent and contributing to global health efforts, it should stop funding and supporting other similar groups, such as the Beverage Institute for Health and Wellness".
Very interesting…. What do you make of the revelations? Will you continue to drink Coca-Cola?