Growing hair for a good cause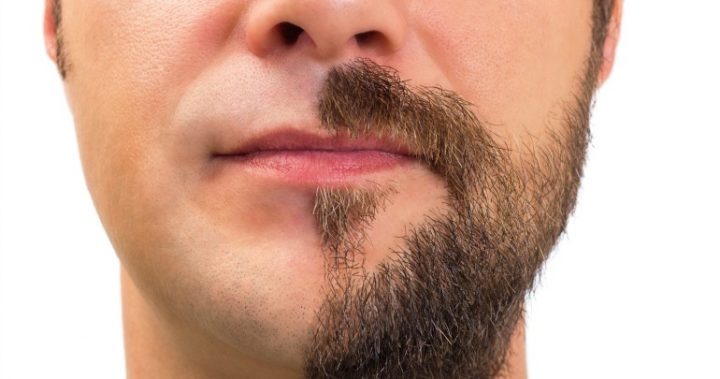 November is a month where men take to social media in an effort to change the way society thinks about men's health issues.
You might have seen the men on your social media shout out for donations as they shave off whatever facial hair they currently have growing in order to regrow new facial hair.
The month of November therefore becomes 'Movember' and for 30 days men from all over the world champion the moustache and raise funds for men's health.
It's a month that focuses on our fathers, partners, brothers and friends, addressing some of the biggest health issues faced by men: prostate cancer, testicular cancer, and mental health and suicide prevention.
Let's look at some of those health issues in greater detail.
Ad. Article continues below.
Prostate cancer
Prostate cancer is the second most common cancer in men, and according to the Prostate Cancer Foundation of Australia, the number of men affected by this disease is on the rise.
It's a cancer that kills around 35 men every hour, and of those who survive there are serious consequences.
Read more: Let's talk about prostate cancer…
Approximately 80 per cent of all cases occur in men over the age of 65 and by the time you reach 80 years the majority of men will have prostate cancer to some degree.
Ad. Article continues below.
Symptoms of prostate cancer include pain or a burning sensation during urination, frequent urination, a decrease in the size and force of urine flow, an inability to urinate, blood in the urine, and/or continuing lower back, pelvic or suprapubic discomfort.
During Movember, monies raised will go towards halving the number of men dying from prostate cancer by the year 2030.
Testicular cancer
Most commonly experienced by men under the age of 40, testicular cancer takes the life of one in every 20 men.
The Cancer Council says that in 2012 there were 768 new cases of testicular cancer diagnosed in Australia and by the time you reach 85 years of age your chances of being diagnosed with testicular cancer is one in 201.
Ad. Article continues below.
The most common symptom is a swelling or a lump in your testicle. However, other symptoms also include a feeling of heaviness in your scrotum, a change in the size or shape of your testicle, feeling of unevenness, a pain or ache in your lower abdomen, the testicle or your scrotum, and enlargement or tenderness of the breast tissue, which occurs as a result of the hormones created by cancer cells.
Read more: Standing naked in front of the mirror could save your life
In addition to its commitment to halving the number of men dying from testicular cancer by 2030, the Movember Foundation wants to halve the number of men facing serious ongoing side effects from testicular cancer treatment.
Mental health and suicide prevention
Every minute a man dies from suicide. In fact, around the world the rate of suicide in men is alarmingly high, which is why Movember is a time to raise awareness and commit to improving mental health treatments in an effort to reduce the rate of male suicide.
Ad. Article continues below.
According to the Bureau of Statistics figures released earlier this year, the suicide rate among those aged 55 to 64 years surged by 54 per cent in the 10 years to 2014, to 15.1 per 100,000.
Alan Woodward, board director at Suicide Prevention Australia, told the Sydney Morning Herald that the rise in suicide among middle-aged Australians could be linked to deteriorating quality of life, chronic health problems and age-based discrimination.
Read more: The incredibly common health issue leading our husbands to suicide
The aim of raising awareness of the issue throughout Movember is to encourage men and boys to take action to be mentally healthy and well. In turn it is hoped that this will result in a 25 per cent decline in the rate of male suicide by the year 2030.
Are you taking part in Movember this year? We'd love you to share your progress photographs. How do you support men's health initiatives?