Great news for anyone who's ever had a "senior moment"!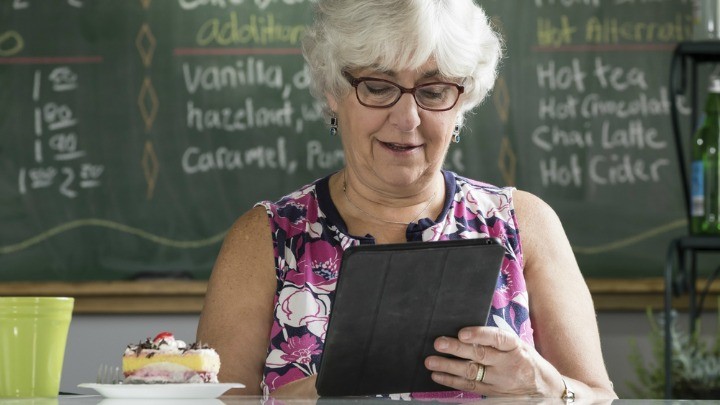 Do you find yourself having the odd "senior moment"? Maybe you've forgotten the third item on your shopping list, or have to refer back to a recipe several times in order to recall the next step by the time you've crossed the kitchen.
While it's unlikely there's anything to worry about, these little lapses in perefction can be annoying.
The good news is it's quite possible to exercise your mind, and now a new large-scale study has shown that playing online games give both your memory and reasoning skills a workout.
Researchers at King's College London enlisted 7000 over-50s and asked some of the them to play online brain training games over the course of six months.
The volunteers were recruited from the general population and none had any problems with memory or cognition when they signed up to the experiment.
Ad. Article continues below.
The game players were invited to play for 10 minutes at a time, as frequently as they wished, the BBC reports.
Meanwhile, the control group was asked to do simple internet searches.
After six months, the researchers found those who played games involving reasoning and problem-solving maintained their cognitive skills better than those who did not. The people who played five times a day showed a greater improvement.
Best of all, people over 60 who played the games showed even better scores for carrying out essential everyday tasks such as shopping and cooking.
Ad. Article continues below.
The researchers from the Institute of Psychiatry, Psychology & Neuroscience at King College will start a longer trial to establish whether this approach could help prevent the development of dementia.
Dr Doug Brown of the Alzheimer's Society said, "While this study wasn't long enough to test whether the brain training package can prevent cognitive decline or dementia, we're excited to see that it can have a positive impact on how well older people perform essential everyday tasks."
Do you do any kind of "brain training"? Share your favourite ways to do so.