Why grandparents should be paid for their childcare work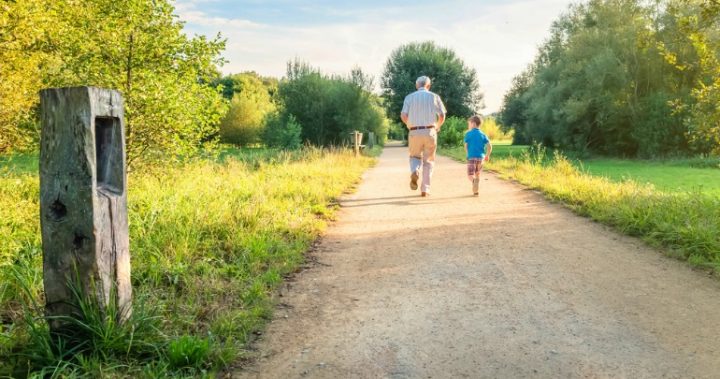 In Australia, grandparent care is by far the most common form of childcare, ahead of formal long day-care and after-school care.
According to 2015 data from the Australian Bureau of Statistics, grandparents provide informal childcare for up to one-third of children of working parents. The Productivity Commission says, meanwhile, that informal carers, mainly grandparents, provide 26 percent of the care given to children up to the age of 12.
With the costs of childcare rising and places in childcare centres more and more difficult to come by, this number is only likely to rise.
As a report in 2015 by National Seniors said, older Australians are making a big contribution to Australia's social and economic prosperity.
While many grandparents are no doubt happy to support their children by helping out with the childcare burden, it's not easy work, especially if the grandparents' own health begins to decline.
Ad. Article continues below.
Yet there is little formal support available for grandparents who are caring for their grandchildren, even though research shows that there are significant benefits beyond the economic ones to both the grandparent and the child in these arrangements.
Higher-earning parents are able to claim up to 50 percent of their out of pocket childcare expenses, or up to a limit of $7,500 per child, per year for formal childcare arrangements, called the childcare rebate, while those on lower incomes can obtain a means-tested benefit, called the childcare benefit. (It's worth noting that with childcare fees usually around the $100 per day mark, $7,500 doesn't come close to covering the cost of chilcare for many full-time working parents.)
In 2015 the Productivity Commission suggested that grandparents and other family members that provided formalised childcare be paid in the same way as childcare companies, once they had obtained a Certificate III in childcare from TAFE. Such a move would increase the childcare workforce 15 percent, the commission calculated.
But currently grandparents are eligible only for childcare benefit if they already receive an income support payment from the government and are responsible for day-today decisions about the child's care, welfare and development i.e. are effectively the child's primary carer.
This is despite the fact numerous studies show that caring for grandchildren provide big gains for both grandparents and kids.
Ad. Article continues below.
A study published in 2014 in the journal of the North American Menopause Society showed that spending at least one day a week taking care of grandchildren could potentially lower grandmothers' risk of developing dementia and Alzheimer's disease, with grandmother-carers scoring higher on cognitive tests.
Another study published in the Proceedings of the National Academy of Sciences showed that social isolation and isolation from family members had a detrimental effect on both the physical and mental wellbeing of older men and women, meaning that spending time with family, friends and, importantly, grandchildren could help to keep people physically and mentally healthy for longer.
An Oxford University study has shown that the benefits to children of being cared for by their grandparents are also significant. The study showed that the grandparents were often able to commit time that working parents didn't have to listening to their grandchildren and helping them resolve problems, leading to better overall wellbeing.
Given that formal childcare places are often limited and, for some, financially prohibitive, and at the same time retired people, especially those on the Age Pension, sometimes struggle to make ends meet, it would seem that it is within the best interests of everyone involved for the government to subsidise paying grandparents for their time caring for their grandchildren.
There could be a number of additional benefits: Working parents would not have the stress of finding suitable flexible childcare, childcare places would be freed up for at-risk children and those who may not have family around to help, family relationships could be strengthened, with improved health outcomes for both, and grandparent carers would be rewarded for the skills and experience gathered over a lifetime in the workforce and spent child-rearing.
Do you currently care on some kind of formal basis for your grandchildren? Would a government subsidy for grandparents who provide childcare for grandchildren help you? How do you feel about paid childcare – a necessary evil of the current working lifestyle or an unnecessary indulgence? Has the current workforce got its work-life balance out of whack?
Important information: The information provided on this website is of a general nature and for information purposes only. It does not take into account your objectives, financial situation or needs. It is not financial product advice and must not be relied upon as such. Before making any financial decision you should determine whether the information is appropriate in terms of your particular circumstances and seek advice from an independent licensed financial services professional.