Get rid of cracked heels and enjoy the summer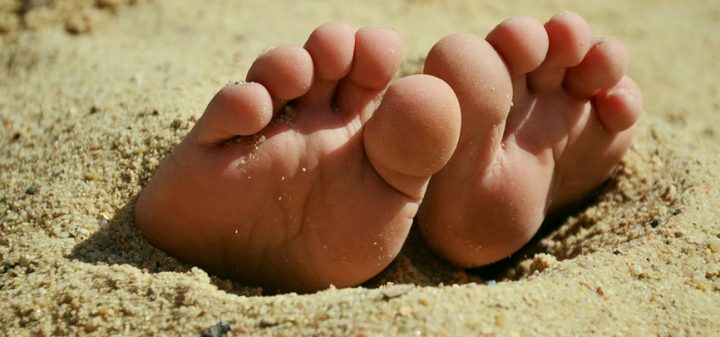 Cracked feet are a pain and can be embarrassing.  When you should be out enjoying the sand between your toes, many are burying their feet to hide those cracked heels.  While you could spend a lot of money on over the counter balms and ointments, there are many things around your house that could not only get the job done but do it better.
After a lot of testing, we have found that this recipe does a fantastic job!
1/4 cup of Listerine (any kind)
1/4 cup of vinegar
1/2 cup of warm water (or hot if you prefer).
Let your feet soak in it for 10 to 15 minutes. When done soaking, wipe your feet with a washcloth.  The dead skin will practically fall off.
If that sounds a bit too harsh, or you are worried about sensitive skin, there is another recipe that you could try.
1 tablespoon of glycerin
1 tablespoon of lemon juice
Mix and apply to the problem part of your feet.
Leave for 20 minutes and then wash off with warm water
Do this once a day for two weeks
Ad. Article continues below.
The main reason that your feet get cracked is the lack of moisture in them.  One of the best moisture replenishes is coconut oil.  Try this one if you want a solution that doesn't have acids.
Before bed wash feet with a scrubber.
Apply generous amount of coconut oil to your feet
Put on some clean socks and go to bed
Wash the oil off in the morning
Repeat daily until feet are back to where you want them.
What cracked feet tips do you have?