Get glowing skin with these 9 essential oils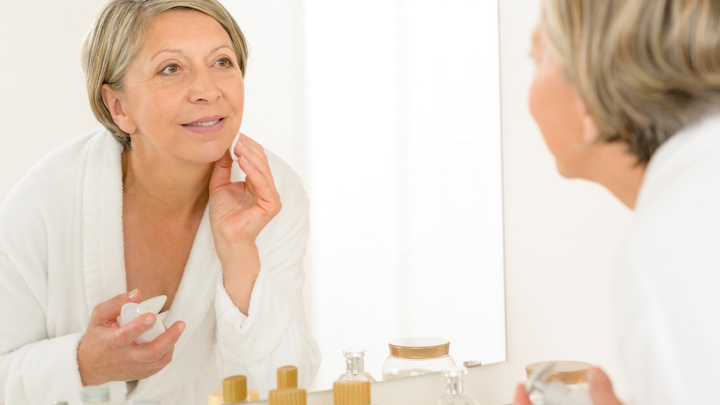 Does your skin feel dry or even tight? There are natural ways to make your skin feel great again, and essential oils are a great alternative to expensive skincare products.
Natural essential oils can be harmful if used improperly, but when you use them correctly, they are wonderful.
As a rule, any essential oil you are working with should be diluted to around 1–3% for use in skin care. You can do this is by combining the essential oil with a carrier oil such as coconut oil, almond oil or olive oil.
Here are 8 of the best essential oils for skin care. Simply add one of two together into a bottle with the carrier oil.
1. Rose
Ad. Article continues below.
Rose is one of the most loved essential oils, and for good reason! It is wonderfully soothing for ageing skin. It is also suitable for all skin types.
Benefits:
Antibacterial
Anti-inflammatory
Protects skin cells from damage
Keeps skin feeling smooth
Great for sensitive skin
Natural astringent – tightens pores and restores suppleness
2. Geranium
Geranium essential oil is a good alternative to rose essential oil if you're on a budget.
Ad. Article continues below.
Benefits:
Balance skin pH
Fight fine lines and wrinkles
3. Peppermint
Cooling mint is wonderful for a fresh feel on your face, and even on your lips. It's stimulating properties can reinvigorated tired skin. Less is more with this oil!
Benefits:
Feels fresh and invigorating
Full of Omega 3 fatty acids, vitamin A & C, calcium, iron, potassium, and magnesium
Perfect for dry skin
4. Carrot seed
Carrot seed essential oil has a rejuvenating effect on the skin.
Benefits:
Smoothes skin
Assists with cell regeneration
Helps to fade scars
Improves the tone of ageing skin
5. Frankincense
Frankincense essential oil is a natural toner and can make a wonderful alternative to other skin care products you use. It's a real all-roundeR!
Benefits:
Antibacterial
Anti-inflammatory
Ideal for skin prone to redness
Decreasing the appearance of pores and evens skin-tone
Tightens skin
6. Lavender
Lavender essential oil is a real essential, and not only smells great but can help you to relax.
Benefits:
Helps regenerate skin cells
Great for mature skin
Lightens sun spots
Can reduce scarring
7. Neroli
Neroli essential oil is great for oily, sensitive, and mature skin.
Benefits:
Helps to smooth fine lines
Tone sagging skin
Helps regenerate cells
Good at preventing and healing stretch marks
Antiseptic properties
Shrinks the appearance of pores
8. Tea tree
Everyone has tea tree oil at home, and its benefits are well known, but did you know it can be great for your skin?
Benefits:
Antibacterial properties
Wards off bacteria
Stops greasy appearance
Share your thoughts or other suggestions below.