Five foods that can help control your diabetes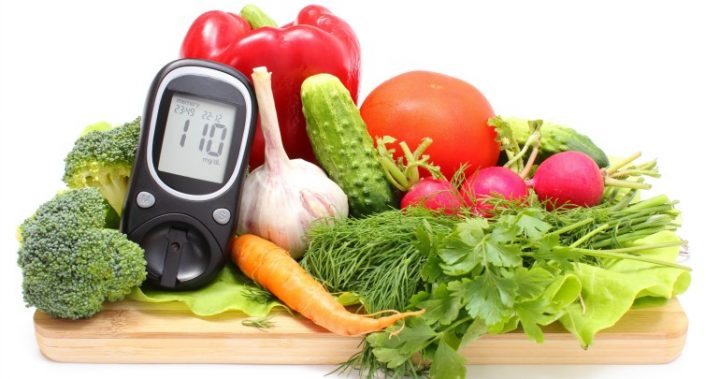 A proper diet is the base of a strong treatment for your diabetes. You need to have enough carbohydrates, protein, vitamins, minerals and even fats. If you're in Australia, you should be following the Australian Dietary Guidelines.
When you have Type 2 diabetes, the food you eat can go a long way to helping you control your blood sugar level, keep those hunger pangs at bay, and have you feeling full for longer.
Diabetes Australia recommends you balance the amount of food you are eating with the amount of energy you are burning through exercise and other activity. If you eat too much food and you don't burn it off you can gain weight, which leads to additional health risks like heart disease, stroke and cancer.
While a good injection of raw, cooked or roasted vegetables; greens; flavourful, low-calorie drinks; melons and berries; whole grains and high-fibre foods should form part of a well-rounded diabetic diet, the following are particularly good at keeping things under control.
Beans
Ad. Article continues below.
Beans are high in fibre, which means they will help you feel full but they will also steady your blood sugar and even contribute to lowering your cholesterol. If you enjoy beans try having them with sprouts in a salad, or make a bean soup.
Read more: The best and worse breads for people with diabetes
Chia seeds
Chia seeds mightn't look much, but what makes them so good if you have diabetes is their high fibre and low digestible carbohydrate properties. The viscous fibre in chia seeds has been found to lower a diabetic's blood sugar levels by slowing down the rate at which food moves through the gut and is absorbed.
Chia seeds are also effective at filling you up and making you feel full for longer.
Ad. Article continues below.
Dates
If you have a sweet tooth, dates are the way to go. The fruit is rich in fibre. While sweet stuff is often a no-go for diabetics, dates have been found to be richer in antioxidants than a serve of grapes, oranges, broccoli and peppers.
Read more: The delicious key to lowering risk of diabetes and heart disease
Flaxseeds
Flaxseeds are a good source of fibre and alpha-linolenic acid, which your body converts into omega-3. It's known to lower your blood sugar and cholesterol levels, and this in turn will have a positive effect on your risk of heart disease, heart attack and other cardiovascular issues.
Ad. Article continues below.
Try adding a teaspoon of flaxseeds with your breakfast cereal.
Milk
Something that contains the necessary calcium and vitamin D but is also good for your blood sugar is milk. There are several options for nutritious milks that are low in carbs and high in taste. You should avoid milks that are high in carbohydrates, sugar and total fat.
If you don't like milk you can substitute for cottage cheese or a low-fat, sugar free yoghurt.
Living with diabetes doesn't have to mean feeling deprived. Controlling your blood sugar and preventing diabetes complications be as simple as eating the right foods.
Do you or a loved one have diabetes? How important is diet and exercise in maintaining your overall health? What other foods would you recommend to someone who has diabetes?