Fitness tips to beat the sedentary lifestyle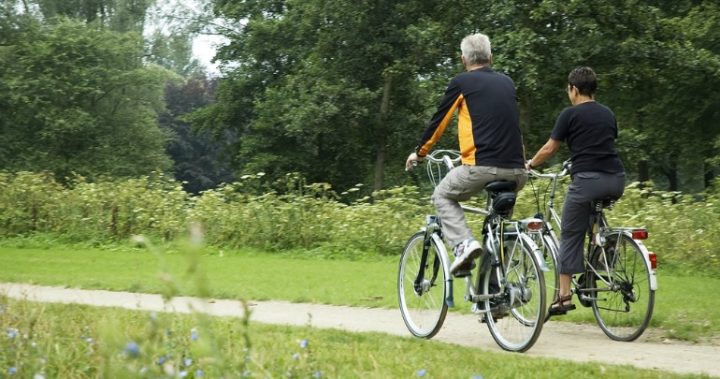 Fitness becomes imperative as you move towards your 60s; however, the journey to it may seem a bit intimidating. The human body is indeed a machine, which slows down as you start to get older. Aches are worse than usual, you feel that you're declining but the damage can still be repaired with regular physical activity and good nutrition.
You don't necessarily have to lose muscle mass and strength as you turn 60+; these fitness tips will help you to stay functionally fit in coming years and help make ageing less debilitating than it actually is for some people.
1. Begin with a physical assessment
No self-test could be a substitute for professional evaluation in your 60s. A doctor will assess your present fitness level and would be able to advice you from where to start. Evaluation prior to starting exercising is crucial, especially if you have a medical condition. You may need to adjust if you currently have heart problems, diabetes, high blood pressure or arthritis. Going to a doctor will ensure that your fitness regime is only doing good things for your health.
2. Walk the talk
Ad. Article continues below.
Don't go overboard with exercising immediately after receiving a green signal from your doctor. Begin slowly. For the first month, try avoiding elevators and walk as much as you can. A 25 min walk, once a day, is the perfect option to begin your fitness regime with. Also, don't forget to monitor your daily activities using an activity tracker. It can help you to keep a track of your activities and measure your results accurately.
3. Follow a 4*25 workout schedule
As you gradually shift towards other complex activities like weight training, aerobics or resistance training, make sure you're not overdoing it. Overdoing physical exercises will only put unnecessary strain on your muscles and make you feel exhausted whole day. If possible, make a rule to exercise for 25 minutes, 4 days a week. Keep switching from one form of exercise to another within a workout session to reap the maximum rewards from your efforts.
4. Address your unique dietary needs
Having an active lifestyle is essential in your 60s, and so are healthy eating habits. Your diet will impact the overall effect of your workout. To gain the maximum from your efforts make sure that you are drinking plenty of water every day. Dieticians recommend drinking 8-10 glasses of water every day. Along with that, eat foods that contain a higher amount of fibre. It can help you to avoid constipation and lower your blood cholesterol level. Increase your protein intake too, and cut down saturated fats, trans fats, sugar and salt from your daily diet. All of it will have a positive effect on your health. 
Ad. Article continues below.
5. Take the right supplements
Taking supplements is a choice; however, a little extra care can give a much needed push to your fitness plan. Take multivitamins to fill the gaps in your diet. Moreover, an adequate intake of fish oil can be added to the diet for bone repair. Properly working joints are vital; therefore, don't hesitate to include a joint care supplement. Just remember one thing: all of these supplements will only work if they are being complemented with your daily workout.
Life after 60 isn't supposed to feel like a fall. It is a long vacation and an opportunity to give back to your body. The above tips will help you to revive your fading sheen in just a few months. So gear yourself up and start planning your fitness regime today. The beginning could be a little tough but soon you will see the change in yourself.
Do you have a fitness regime you like to follow?
These tips come from Ankit Gupta, who is the managing head of ExportersIndia.com. Being a fitness freak, Ankit keeps reading different books and journals to stay updated about the fitness routines for various age groups. He loves sharing his knowledge and insights on how to stay fit at any age through his blog posts. To find out more about Ankit, you can follow him on his Google+, LinkedIn and Twitter Handle.